Game Dreamer together with Kadokawa, Sega and 91Act, have come together to announce the launch of their new mobile game, 電擊文庫:零境交錯 (Dengeki Bunko: Crossing Void). Players who are interested in the game can download from Taiwan, Hong Kong or Macau Store.
Dengeki Bunko: Crossing Void is a turn-based RPG with characters from over 25 different Light Novels such as, Sword Art Online, Toradora!, A Certain Magical Index, Shakugan no Shana, Durarara!! and many more.
Collecting characters from the same series unlocks their link skill which can deal more damage to the enemy.
There's also a dating sim mechanics in the game where Players can improve the relationship value of their characters in order to unlock more Live2D animation.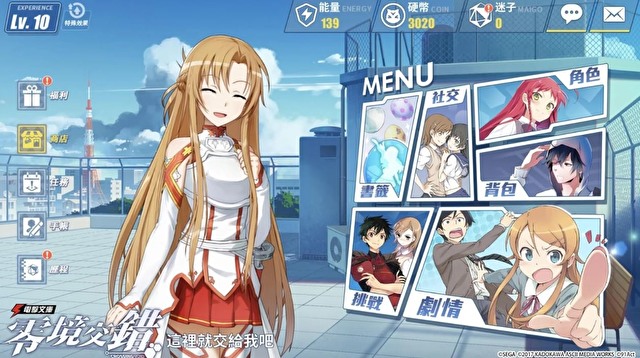 The game is currently available in Traditional Chinese on the Taiwan, Hong Kong and Macau Store.
Publisher
Game Dreamer Limited
Platform