---
Netmarble had just launched the English version of Destiny 6. Players can now download the game from the App or Play Store.
Destiny 6 is an automated Action RPG. Unlike most automated games, Destiny 6 requires some strategic movement from your units hence you'll be able to steer your party with a virtual joystick and move away from danger. During Boss fights, there will be telegraphs on the combat area to indicate that the Boss is storing up for his powerful skill. You will need to move your characters away from those telegraphs to avoid being hit by these powerful skills.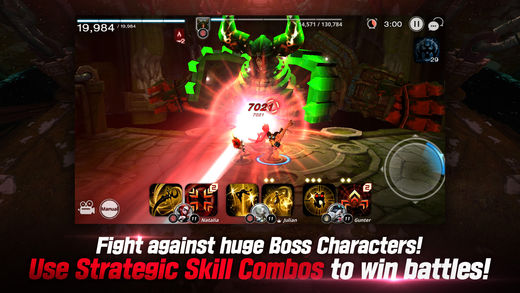 Skills can be cast by tapping on the skill icons or, you can drag the skill icons and aim at a targeted area to maximize your skill's reach. This way, you can be sure that all enemies are covered and no skills are wasted. Also, while dragging your skills, the game actually turns into this slow-motion matrix mode which gives you time to plan your next move.
Another important combat feature in the game is the "Break" system. Players can use "Break" skills or summon your forth party member to "interrupt" the boss's cast time. When done well, the Boss will be interrupted and "stun" giving you free time to unleash all your prowess on it.
What I really like about the game is the chibi character design. It makes collection of characters more "realistic"? Furthermore, the game looks pretty decent when playing on an emulator.
Publisher
Netmarble
Platform
PS:Edited to reflect that this is an English version launch.