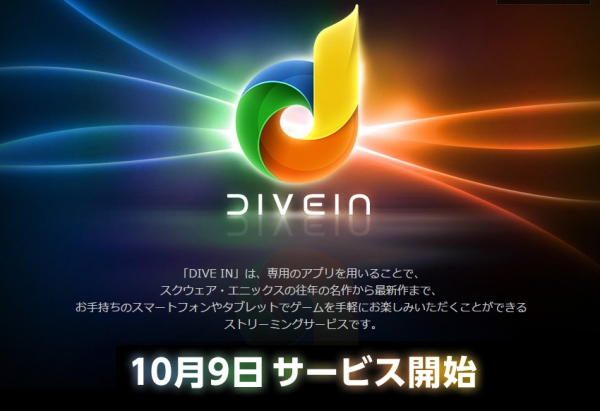 Earlier today, Square Enix has announce their latest gaming platform, DIVE IN. Players will be able to play their favourite Square Enix game directly on the mobile phone or tablet device through a Wi-Fi connection.
DIVE IN is set to launch on the 9th of October. The following 3 titles will also be released on the same day for users to play. 《FINAL FANTASY XIII》、《Final Fantasy VII International》and 《Season of Mystery : The Cherry Blossom Murders》.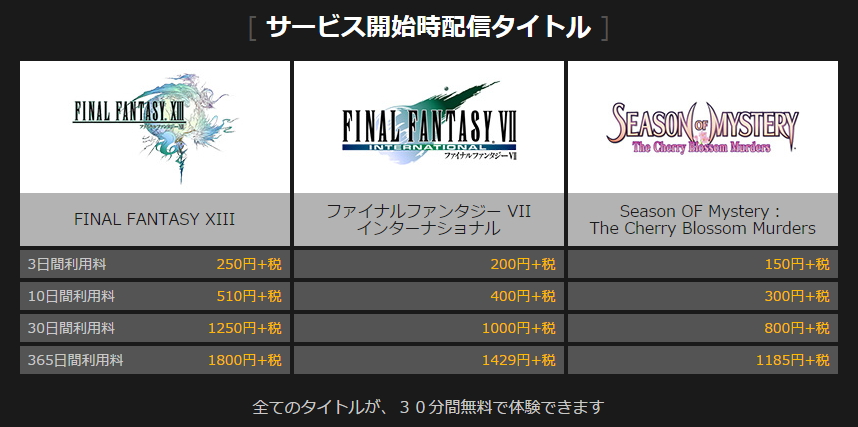 Titles such as 『FINAL FANTASY VIII』,『THE LAST REMNANT』,『FINAL FANTASY XIII-2』,『MURDERED Soul Suspect』,『LIGHTNING RETURNS FINAL FANTASY XIII』will be released in the subsequent months.


All games will have a free trial of 30 minutes. After which, players will have to pay according to each individual game (pricing varies depending on the game). On average, a 3 days pass is about a dollar while a 30 days pass is about $10-$12. The app itself will be free for download on the App and Play store.
However, do note that the platform requires a strong and stable connection of at least 3mbps. HD graphics might even require a 6mbps connection. SE strongly recommend getting a fibre connection for this.