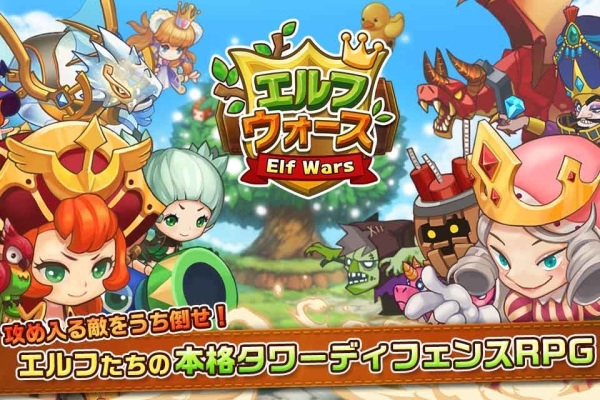 It's been awhile since I've seen a decent tower defense game on mobile. Earlier today, 3rdKind Inc. has just launch their latest mobile game Elf Wars on both App and Play store. If you like Tower Defense game, you should definitely check this out.
Elfwars is a traditional Tower Defense game where players will have to strategically place their characters (Elves) to fend off wave of enemies that are invading the Elf world.
There are over 150 different kinds of Elves with different abilities and Attack Area. Some can only attack air monsters while the more powerful ones can cover the air and land monsters. Players will have to strategize and build different units depending on the situation.
There's also a PVP system in the game. I'm not sure how it works but from the screenshot, it looks like it's going to be an auto-battle kind of system.
Elf Wars is out now on the Japanese App and Play Store. If you're interested in the game, you can get it from Qooapp or change your iOS account.
Publisher
3rdKind Inc.
Platform
Android Link
iOS Link

Language
Japanese