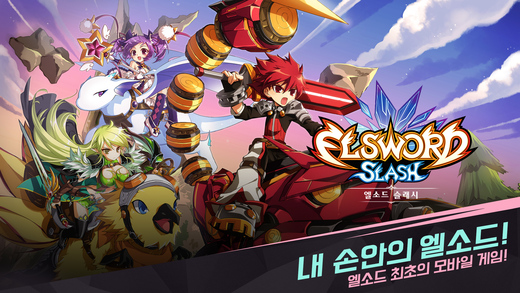 Nexon has announced the launch of their latest mobile game, Elsword Slash (엘소드 슬래시). Players can now download the game from the Korean App or Play Store.
Unlike the previous Elsword mobile game, Elsword Slash stays true the original PC MMO game. It uses the original side-scroller hack'n'slash mechanic. Currently, there are 3 classes to choose from. Elsword the Knight, Rena the Ranger and Aisha the Magician.
The game brings back memories of me playing the original PC version and I really like this Mobile port. As you guys know, I don't usually record a gameplay video for more than 15 minutes but this game actually got me hooked.
I recorded the gameplay video playing on NOX and as you guys can see, the game plays smooth and you can actually set your controls to play it like a PC game.
Publisher
Nexon
Platform
Qooapp Link (Android users can download from Qooapp)
iOS Link