Joycity has recently released a brand new Monopoly typed mobile game, Game of Dice. The game is now available worldwide for both iOS and Android. Grab it now and who knows you might be able to play with one of the members from Running Man.
Game of Dice is a Monopoly typed game similar to Line's Let's Get Rich. The objective of the game is to buy every property on the board and hope that your opponents steps on them and ultimately causing them to become bankrupt. There are over 60 different skill cards for players to choose from. Players can use these special Skill (Sabotage) cards to turn the tide of the match. You'll never know the outcome of the game until your opponent's net-worth reaches 0.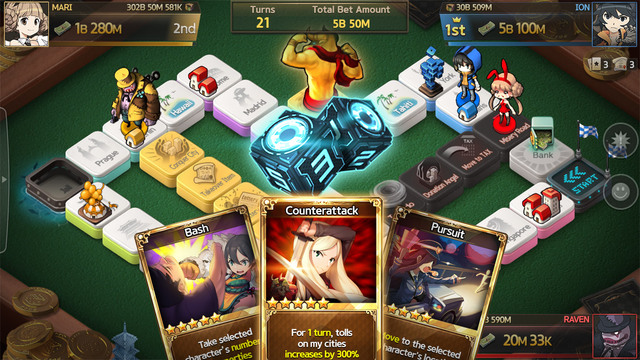 Features:
– Collect dice fragments to create a dice with unique abilities
– Each character will have different statistics, use the one that fits best with your play style
– Skill cards have distinct in-game effects, try to use the ones that suits your strategy
– Compete with other players worldwide in real-time
– Team-up or play in singles match in 4 different tournament modes, from Rookie to Grand Slam
– You can also use the chatting system and emoticons to talk with friends around the world
– Game of Dice supports 7 languages (English, 한국어, 日本語, 中文简体, 中文繁體, ภาษาไทย, Bahasa Indonesia)
Game of Dice is out now in the globally on the App and Play Store. Catch the Korean Promotional Video which features 5 members from Running Man.
PS: To my Line friends, stop spamming Let's Get Rich invites. Play this instead!

Publisher
Joycity
Platform