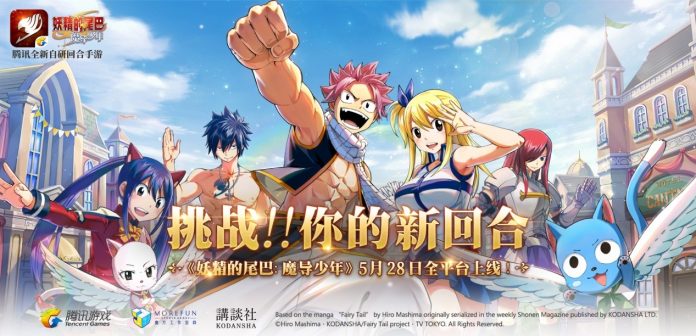 Tencent has announced the launch of their latest mobile game, Fairy Tail: Young Mage (妖精尾巴: 魔导少年). Players who are interested in the game can download it from China's App Store or the APK file.
The game is a simple Mobile MMO with turn-based battles. The game seeks to bring the world of Fairy Tail to life with it's beautiful artstyle and CG filled storyline.
At the start of the game, you'll be able to choose from 8 different characters to play. Each of these characters will have 2 to 3 different jobs that they can take on. As you progress through the main story quest, you'll also be able to recruit the main characters from the Fairy Tail series.
Publisher
Tencent
Platform