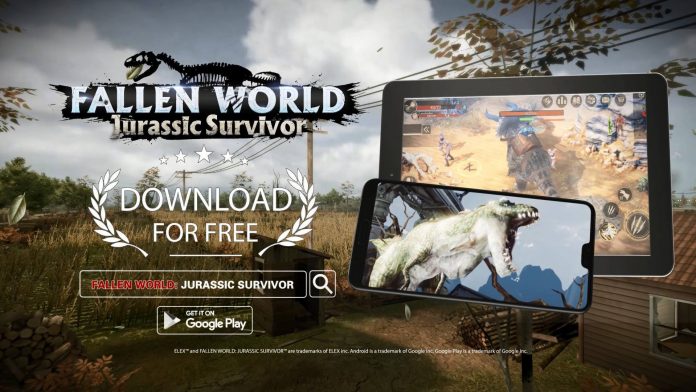 Elex had recently soft launch their latest mobile game, Fallen World: Jurassic survivor. Players from the Philippines, Malaysia, Thailand, Hong Kong, and Brazil can now download the game from your local Google Play Store.
Since Durango is forever being delayed, Fallen World is actually a very good alternative to the former. Usually, games will either be a Zombie Survival or Dinosaur Survival. However, Fallen World: Jurassic Survivor has both elements!
Similar to most survival games, you need gather materials, build shelter and weapons to protect yourself from the infected hordes. You can also tame dinosaurs and use them as a mount, courier or fighting companion.
Currently, the game is only available in the above 5 countries but I'll link the apk for you guys to download!
Publisher
Elex
Platform