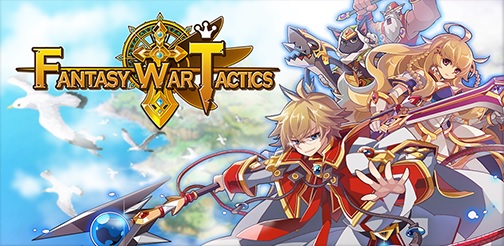 Nexon had just announced the English version of their mobile game, Fantasy War Tactics. Fans of the SRPG or Tactics genre should definitely check this out!
Fantasy War Tactics is a turn-based tactical RPG game with a huge variety of playable characters. Players will have to conquer different campaigns and through it, recruit new heroes to join your party. There will also be a PVP system where players can pit with their strength and tactical skills to defeat the opponent.
The game's beta will take place for 10 days from April 21 2015 to April 30 2015. Sign up now for a chance to preview the game!
Beta rules:
1. Only Android users can join this round of beta
2. Data will be wipe before offiicial launch
3. Game would be closed and inaccessible after the beta is over.
Sign up for beta here!