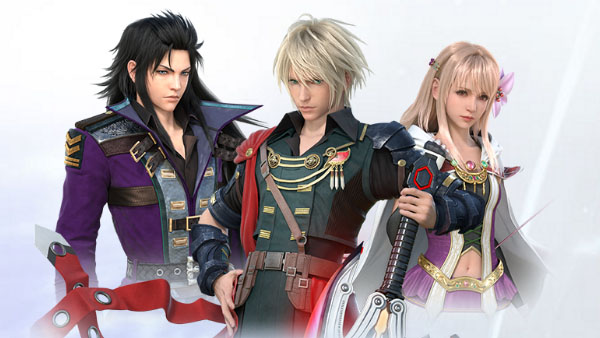 Someone is being sneaky again. Square Enix has just soft launch Final Fantasy Brave Exvius in one of the Google Play Store!

If you have been living under the rock and have not heard about the game yet, Final Fantasy Brave Exvius is a game developed by Alim, the makers of Brave Frontier. The gameplay is pretty much similar but with Final Fantasy Characters. There game also has it's own unique characters.
Feature
-Simple battle feature with strategy!
Easy and interactive battles! Tap the screen to attack, but combine magic abilities with tactical know-how to overpower your opponents in strategic maneuvers!Plus!
High quality CG animations of your favorite FINAL FANTASY summons!
-Search in the field and complete dungeons!
Move characters through fields and dungeons to search for items, hidden paths, and new routes to your destinations!
Talk to people in towns to receive quests. Complete them to get items, gil, and even rare items!
It's got all the many features of an RPG in an easy portable form!
I have no idea which country's Play Store it's available on so you'll just have to download the APK on apkpure below.
Publisher
Square Enix