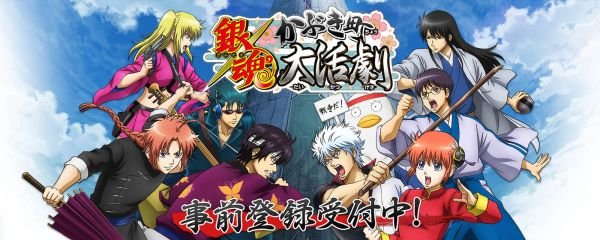 There's a new Gintama game coming soon! Bandai Namco has recently announced the pre-registration for their upcoming mobile game, Gintama Kabuki Cho Daikatsugei (銀魂かぶき町大活劇)
From the first Promotional Video posted by Bandai, the latest Gintama game seems very similar to Hero's Charge or DotArena. Basically, it's a side-scroller turn-based RPG.
Pre-register now and take part in the milestone reward event. There are 3 different milestone events going on on different Social Media platform. Register through your email, Twitter or Line app and win different prizes!