Pocket Gems has earlier announced the launch of their latest mobile game, War Dragons. The game is currently available on the App Store. If you like collecting and breeding Dragons, do remember to check this out.
War Dragons is a simple tapping game where players will fly their Dragons over enemy castle and destroy their Towers. There are over hundreds of Dragons for players to breed and each one of them have different abilities that will help quickly take down defensive towers. There's also a defensive mode in the game where players will need to build defensive towers to protect your own land from invading enemies. This part of the game is slightly similar to COC's defensive gameplay.
Features:
WEEKLY EVENTS AND TOURNAMENTS
Participate in a wide variety of weekly events including 'The War of Infinite Battles' and 'The Blackbloods Return.' Claw your way up the leaderboards and win rewards for you and your guild!
COLLECT HUNDREDS OF DRAGONS
Collect, breed, and train hundreds of dragons possessing different attack styles, spell abilities, and classes in this action-packed strategy game. Build the ultimate army of fire and obliterate the enemy!
CUSTOMIZE YOUR BASE
Strategize and build your island fortress with the optimal combination of lightning towers, ballistas, and archers to best protect your kingdom against enemy attack.
START OR JOIN A GUILD
Start or join a guild to combine forces with other active, friendly, and competitive players. Plan and coordinate attack and defense strategies, share knowledge with your teammates, and chat in real-time to crush your opponents and reign supreme.
PLAY REAL-PEOPLE IN REAL-TIME
Launch attacks against real people in real-time, defend your base against enemy fire, and summon teammates to aid you in your quest for victory!
SPECTACULAR 3D GRAPHICS
The game was built on the Mantis Engine, a proprietary 3D game engine, featuring state-of-the-art graphics and cinematics. Experience mobile games like never before with the ability to pan, zoom, and visually explore all facets of the stunning world.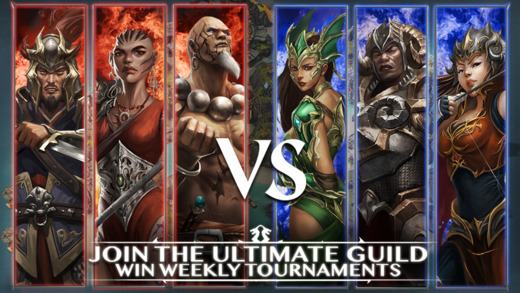 I've tried the game for a bit and I must say it's quite an interesting game. The game can be played casually and have the required contents for players to be competitive.
Publisher
Pocket Gems, Inc.
Platform