Square Enix has announced the released their latest mobile game, Grimms Echoes. Players who are interested in the game can now download it from the Japan App or Play Store.
Grimms Echoes is the next installment of the Grimms series by Square Enix. The game is set in the same world as the previous Grimms Note world but with a new storyline and gameplay. Players can expect to see the return of familiar characters from Grimms' Fairy Tales such as Snow White, Alice, Little Red Riding Hood and more.
Gameplay wise, this is very different from the first Grimms game. Grimms Echoes is a World exploration game with one-touch Action RPG combat. The "unique feature" is that, this is a Landscape mode one-touch ARPG.
There is definitely more stuff to do in Grimms Echoes such as Material Collection and Crafting. These features cannot be overlooked as it will help improve the combat capabilities of your characters.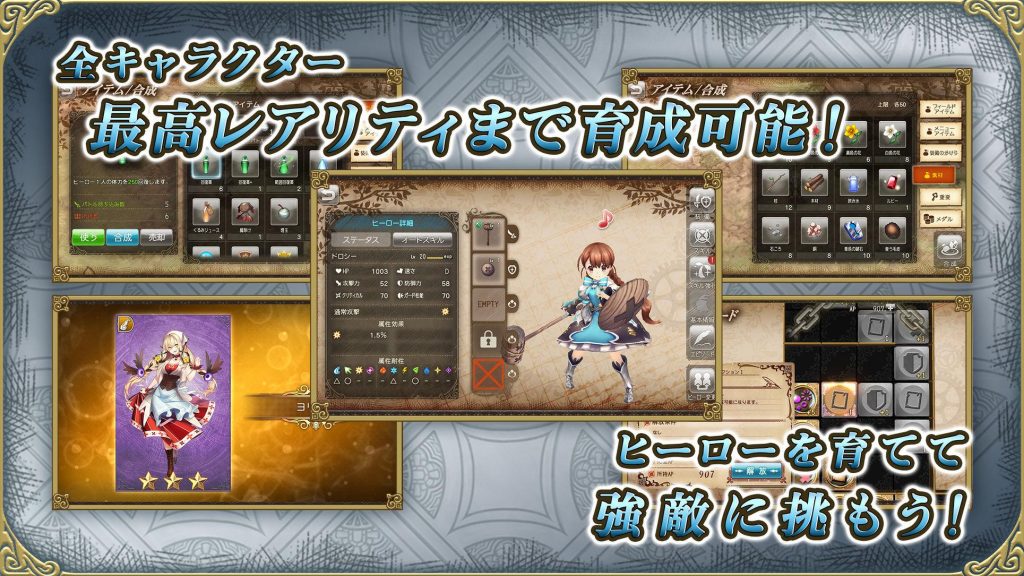 Publisher
Square Enix
Platform