As the we come to an end of the Close Beta for Guardian Stone, I managed to sneak up with one of the CMs from Toast to find out more about the game. Official launch ETA Included!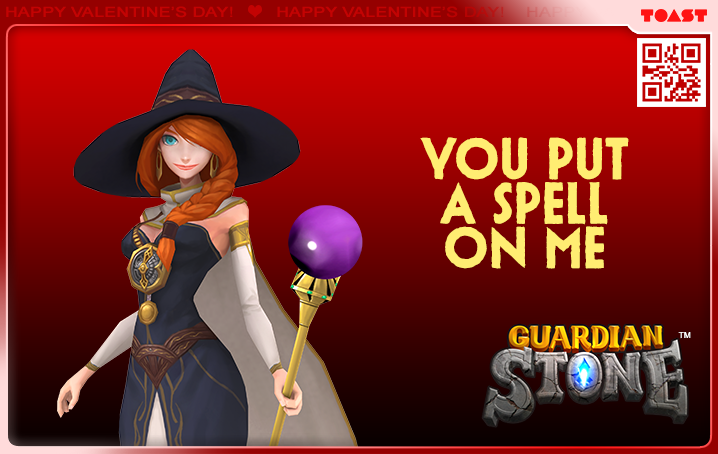 1. Can you briefly describe what the game is about and some of the key features for the benefit of the new and future players.
Guardian Stone is a turn-based RPG based on the classic fantasy genre filled with mythical creatures. The turn-based RPG gameplay is based on classics from the genre where the player must find and summon unique aids called Guardians to take into battle with them during their adventure.
2. As we know, the game has been delayed for almost 4 months, what actually happened?
When we first set the launch date, we didn't anticipate the dev team in Korea to be overworked by launching and live ops in Korea.  That was an oversight on our part. Now, as Guardian Stone has been out for a year in Korea, they are able to devote themselves to a global live service.  Additionally, if you've played both versions of the game, you'll notice that there are a lot of positive changes to the game.  We've redesigned the interface, added a new evolution feature, runes for additional customization, increased the amount of unique dialogue per character and per hero. We've also added several more levels that were not available in the CBT.


3. How different is the Korean build and Global build and what has been added (or removed) in this 4 months. My note: the game plays very differently from the Korean build in terms of the Guardian Breeding (no random evolve, no friendship summon, the way gold is use, different event map interface and pre-requisite to enter them etc.).
You've hit it on the head.  There are more changes than that, as well, though.  We've redesigned how raids work.  We also expanded the tutorial.  We know that a lot of users found problems with how the tutorial was designed, but we think all of the changes we've made have been positive and will help users get into the game more easily.


4. How was the response for Close Beta?
The response from the CBT has been fantastic. We were hoping to get 2,000 signups by the end of the launch. We reached at goal at the end of the first day. Several users took advantage of the events we ran during this time, so now the community managers will go through the process of sending out rewards while the producers and game designers review the feedback we received from the survey. We received about 1200 responses to the survey, which is great, and as we start compiling the feedback, we'll want to ensure we at least fix the bugs before we go and start adding the features players are asking for.


5. Will there be any prizes for the CBT Particpants?
Certain CBT participants will receive $10 Google Play Gift cards as a result of the contests we ran during this time: bug squashing, posting screenshots, posting videos, and most Guardians by the end of CBT. Everyone that participated and sent us their email address will receive a launch date email with a special Guardian for participating in the CBT. We haven't decided which Guardian that is, but it will likely be an exclusive.
6. Now, the Million Dollar Questions! When is Official Launch?
Official launch will likely be in mid-March, but we're dedicated to making Guardian Stone the best mobile adventure game of 2015. If our fans are fine with the prospect of release before the features they requested are added, then we might go that route. Because of the overwhelmingly positive responses we received, we want to make sure we deliver a great experience.
7. How often will you guys be introducing events? What kind of events can we expect to see?
We're looking to have several different types of events at different stages of play. Too often games will have events or content that is only available to end game users. We're looking to expand our events, so there is always something running for every type of user. Whether it is a community inspired event on our Facebook fanpage, a new limit time dungeon, or increased PvP payout for the week.
8. How often will we see new content or patches and the type of content that will be updated (new guardians, new stages, new equipments, new dungeon etc.)?
We're looking to push out extra Adventures every few months. That way, we can provide our most active users with continually updated content. We are anticipating a high-intensity of play among our active users, so part of the reason for the delay is to ensure that we have content for the gamers that race to the finish, prepare them and ready to go.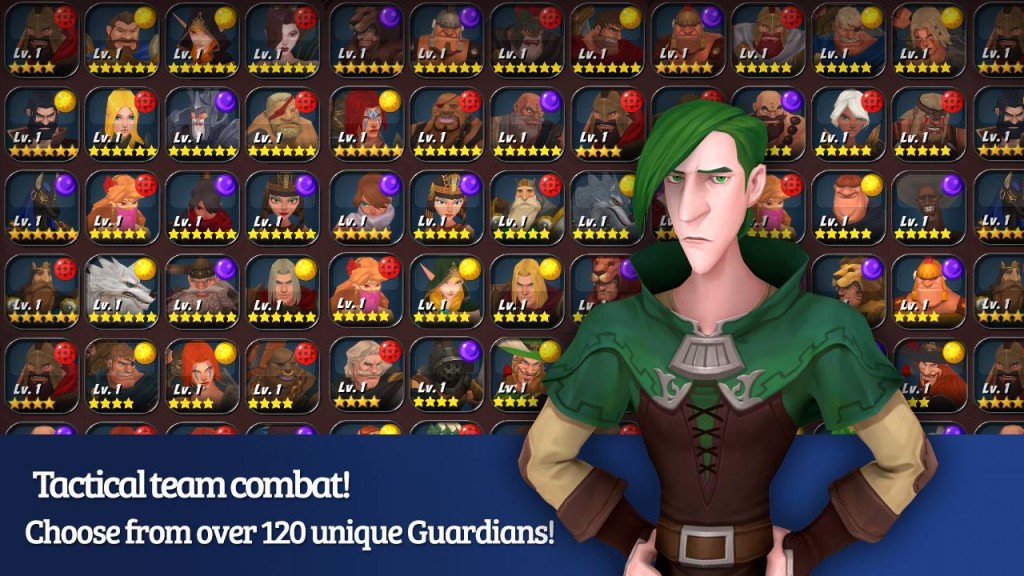 9. Will it be a dual launch on both iOS and Android or will the launch be staggered?
The developers are most comfortable with iOS, so it's likely the game will be released at the same time. Although Apple and Google Play have the tendency to not get along when we try simultaneous launches. The goal right now is simultaneous.
10. Any Shoutouts to the CBT Testers?
Yes, we're overjoyed at the amount of responses and feedback we received from our CBT players.  We can already tell the game will have a serious hardcore following, and we hope to introduce more players to the RPG genre with Guardian Stone.  We want to thank players again for their honest feedback throughout this process and their understanding that bugs pop up in CBTs all the time and with their help, we've crushed a lot of them.
11. Lastly, tell us why should we play Guardian Stone?
Guardian Stone is the next game in a long line of fantastic TOAST titles! With its high quality art that was nominated for a Unity Award last year for Best 3D Visual Experience and classic turn-based RPG gameplay that hearkens back to the genre's roots, it will satisfy any gamer's call for that classic style gameplay or new users just getting into the RPG genre. It's easily accessible with its tap to strike gameplay, but as the adventure progresses, the player will need to make perfect strategic decisions when they choose their skills and Guardians as they fight the four great evils, the Chaos Dragons.

Alright people, hope you guys had fun in CBT. Hope to see more of you during the official launch. For more news about the game, check back here often as I'll give firsthand information about the game when it comes!