Rudel inc. has announced the launch of their latest mobile game, Hajime no Ippo Fighting Souls (はじめの一歩 FIGHTING SOULS ). Players who are interested in the game can now download it from Japan's App or Play Store.
Hajime no Ippo Fighting Souls is a simple Card game RPG based on the one of the longest running manga series, Haime no Ippo.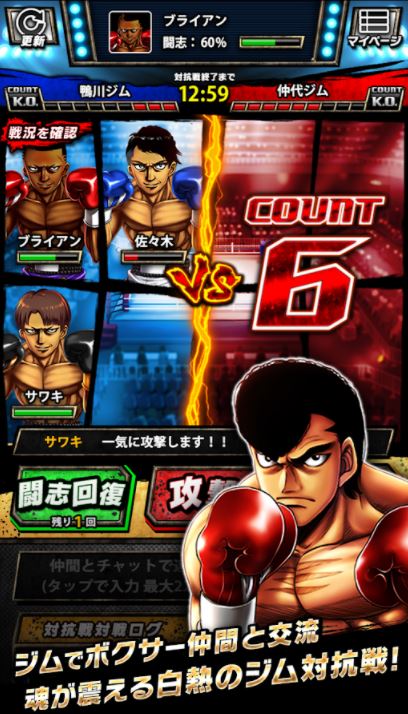 Sadly, the gameplay is pretty dated and old-school compared to recent mobile games. Unless you're a big fan of the manga series, I guess you can give this a miss.
Publisher
Rudel inc.
Platform