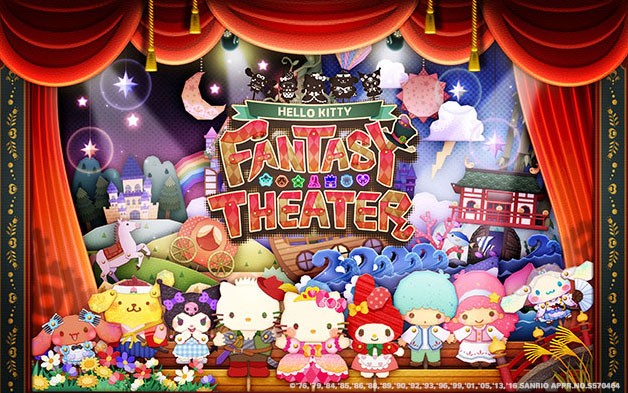 goGAME, a new mobile game publisher from Singapore, has announced the pre-registration event for their first mobile game, Hello Kitty Fantasy Theater. Pre-register now and contribute to the milestone event.
If you have been following my news, you would have noticed that I've written the Japanese version of the game, published by Sega, earlier this year and now, the global English version will be coming very soon!
Hello Kitty: Fantasy Theater is a piece-matching puzzle game composed of lovable Sanrio characters as puzzle pieces. Players will be taking on the role of the stage director of the Fantasy Theater where Sanrio characters act parts in well-loved fairy and folk tales as lovable paper dolls.

The objective of the game is to combine identical puzzle pieces as they continue to fall from the screen. The longer you are able to maintain a round, the more likely you will be able to see the story through to the end. Each character has its own enchanting tale to tell, so collecting each of them is a must!
Pre-register for the game now and take part in the milestone reward program to unlock Kuromia, a free in-game special character from the My Melody franchise together with more exclusive rewards!
Information provided by Publisher