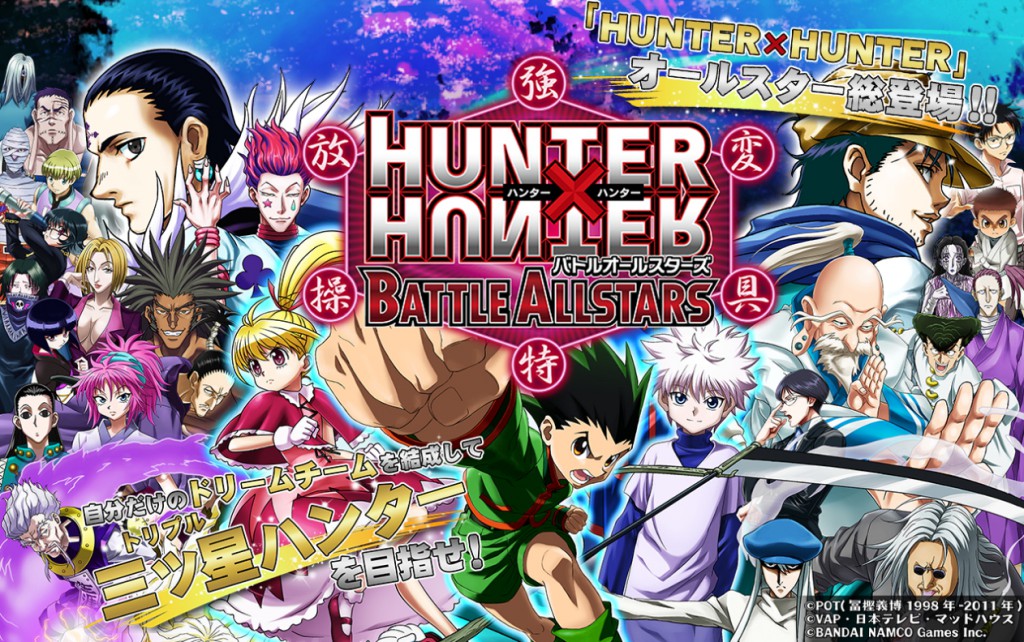 Hunter X Hunter Battle Allstars is out on Google Playstore (Android).  iOS users will have to wait for at least a week or more before the game is release. Pre-registration for the iOS version is still on-going until 11th of June 2359 hours.  iOS version released  on the 12 of June 2014.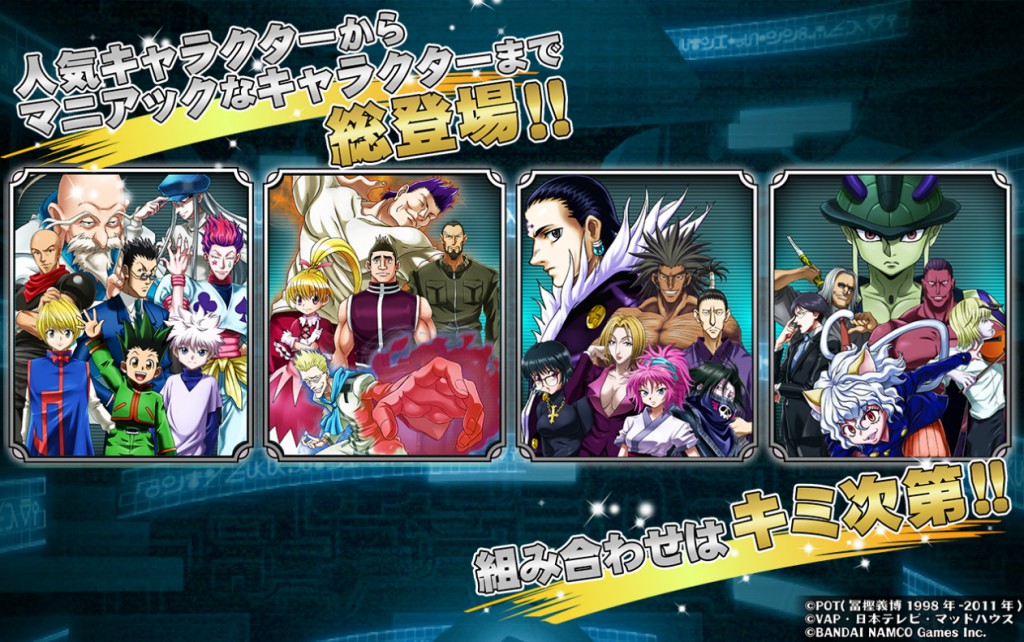 Characters
Unlike most Japanese gacha games, the maximum rarity in HxH is only 3*. This is reflected in the Manga/Anime that the most powerful of hunters are called "Triple Star Hunters". Therefore, don't be surprise if your gachas are only 2-3 stars.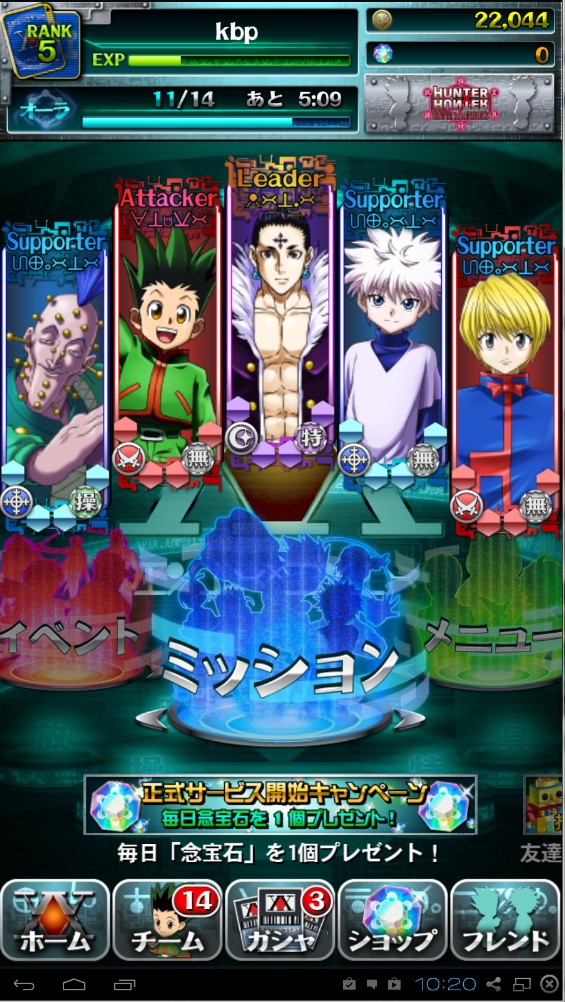 Gameplay
Similar to the PV I posted for the pre-registration earlier, the game uses the drag and attack mechanic in battles. At any one time, there will be 3 characters battling on the field. Your party will also include 3 substitute characters for switching out, if your main characters are dying. Characters that are not fighting will be able to regenerate their HP on the bench.
Here's a video of my short gameplay:

Events
From now the 5th of June till 13th of June, players can login daily to receive one free gem. The iOS version of the game will be releasing soon. Please remember to pre-register your account and get a free 2* Biscuit when the game releases.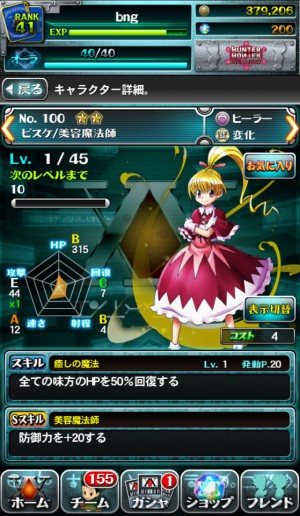 Note: the game is only available on the Japanese App/Play store.
Company
BANDAI NAMCO Games Inc.
Platform
Android Link
iOS Link
Language
Japanese