It's been six months since Hunter X Hunter had it's first event! This week we have a brand new event map which requires players to protect the VIP (in this case, Neon).
Event One

This week, we have a brand new Protect/Escort event starring Neon Nostrade. There are 4 different difficulty levels to choose from, complete any one of them and stand a chance to win a brand new Kurapika (Active skill heals team mate for 50% HP within Range).
Gacha Event
The following Cards will have a increase drop rate in the Premium Gacha: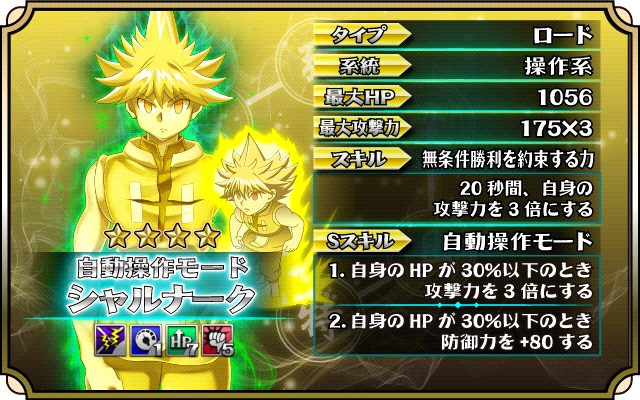 Event 3
The following cards has it's Evolution unlocked! Now you can evolve them into 4* cards!
3* Lucifer
3* Shalnark