Two good news Hunters! Firstly, Sky Arena is back with an all new 150 levels. Secondly, players can now expand 50 new card slots from the current 400 to 450.
Event One – Sky Arena
Sky Arena 5 is back. This week, climb up to the top and get a brand new Biscuit card. For some reason, the developers of Hunter X Hunter loves her a lot and we've seen a lot of her in the past. This week, she'll be the grand prize for Sky Arena and also in the special Gacha.
Event Two – Unleash the NEN!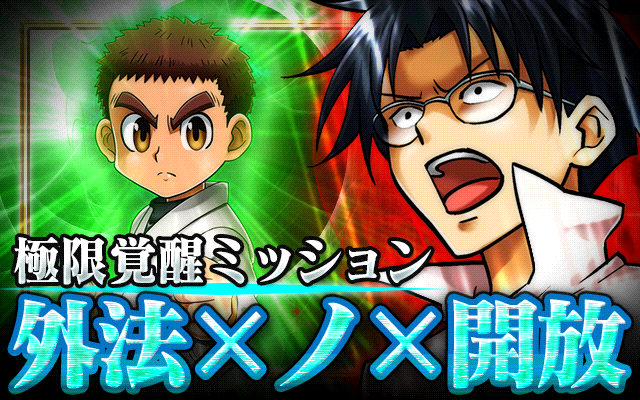 Not sure if this is the 3rd time we see this event but here it is. Through 4 different difficulty levels, players will stand a chance to acquire Hisoka and some mega evolve crystals.
Special Gacha
Here are this week's special Gacha cards for Hunter X Hunter:
Kongbakpao's Event
Sky Arena side bet is up! If you've followed me for a long time, you'll know that I host this special side bet event for all you Hunters.
So here's how it goes:
On the last day of the sky Arena, post a Screenshot of your final score. The hunter with the highest will win himself a itunes/google play card (from the adverts collected on this page only + 1000 Yen minimum from me). For Hunters who manage to clear all 150 levels, please also include a screenshot of your Biscuit card in your inventory for authentication purpose.
I trust the winner will not Photoshop your score.
Remember to take a screenshot on the last day!!!