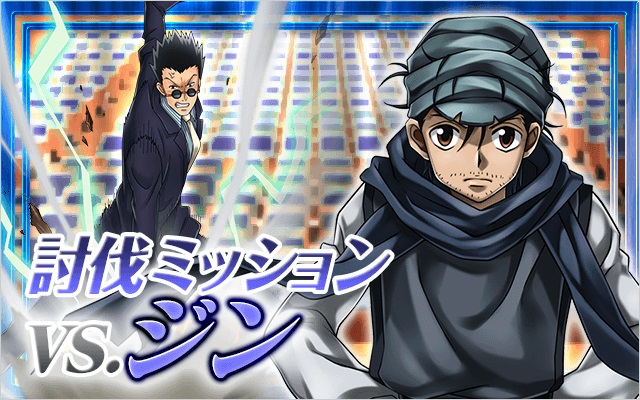 There is no Zodiac battle for this week's Hunter x Hunter Battle Allstars but we have a brand new event with one of the 5 best Nen Users in the world; Ging Freecss.
Event One – VS The Boar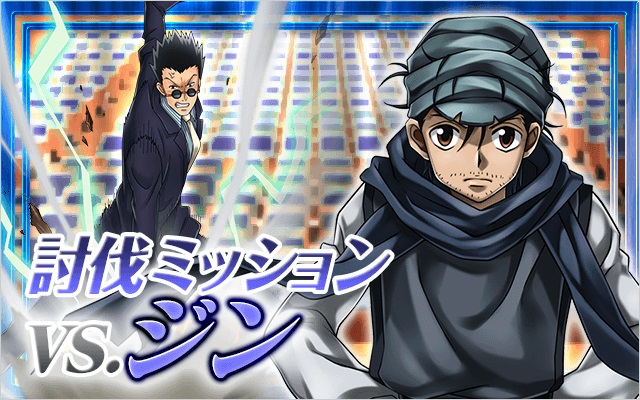 Here's a brand new event to fight Ging. As usual, 5 different difficulty levels, each has a chance to acquire a new 4* Ging Card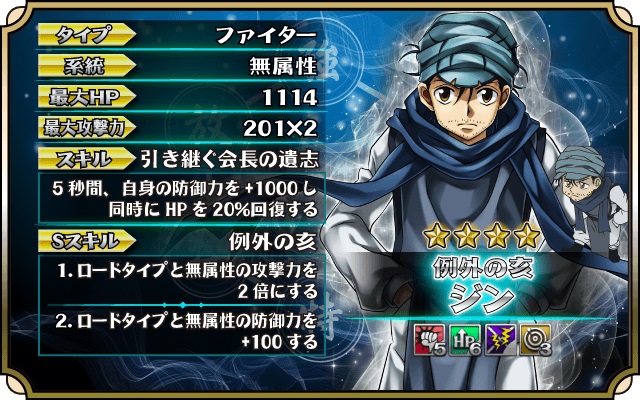 Event Two – Election for a new Hunter Chairman (Premium Gacha)

The following characters will have a higher drop rate for this week's premium Gacha:

New Upgrade Path
The following cards have new 5* upgrade path.