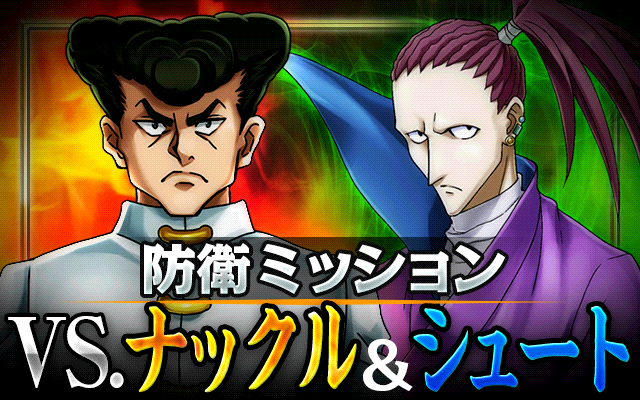 In this weeks' Hunter x Hunter event map, we'll get to fight against Knuckle and Shoot.
Event time
30/7/2014 till 6/8/2014
As usual, there will be 3 different difficulties. The more difficult the stage, the higher the chance to acquire a 2* Knuckle or Shoot card.
There is a different twist to the event map this time. Players are expected to defeat the enemies fast and prevent them from moving to the next region (in this case, bottom of the screen). It feels a little like the tower defense mechanic.
Here's me playing on easy mode (I'm too noob for the higher tier)
Gacha
This week's Gacha, players with luck will be able to obtain a 3/4* Morau or 2/3* Palm card.
Seems like Morau's skill is "x3 attack damage to all enemies".