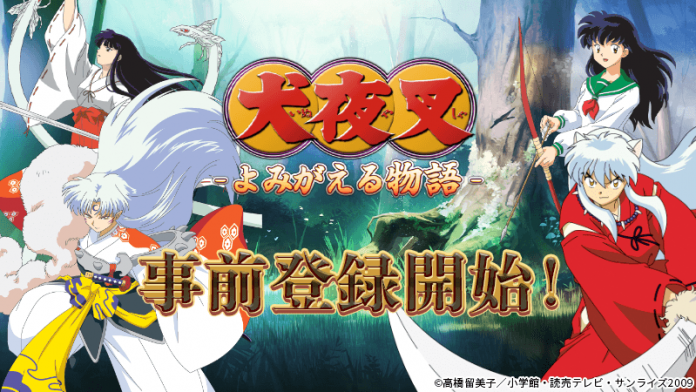 Hammer Entertainment has announced the pre-registration campaign for their upcoming mobile game, Inuyasha Awakening (犬夜叉-よみがえる物語-).
Inuyasha Awakening is developed by Hammer Entertainment, a Korean based developer. The game will be launching in Japan really soon and the pre-registration campaign is now underway.
Inuyasha Awakening is a 3D Action RPG based on the famous Manga series, Inuyasha. Players can collect many of your favorite characters from the series and form a party with them.
Based on the trailer above, the game's combat actually reminds me off Bleach Brave Souls. If you like action RPGs, you'll definitely want to give this a try.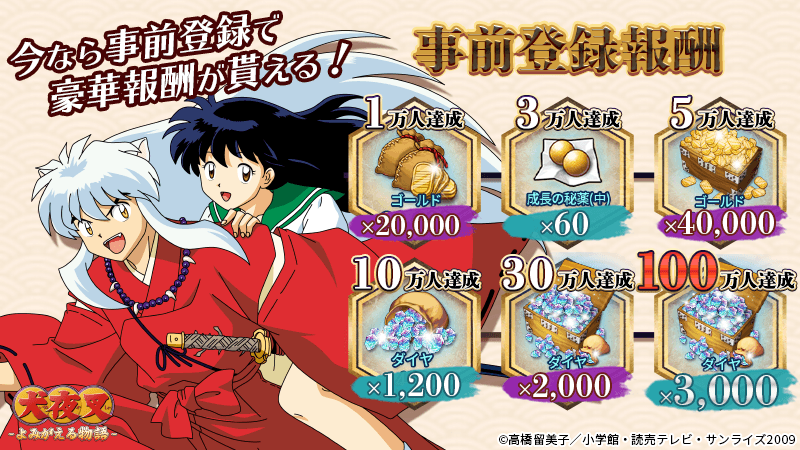 Pre-register now to unlock tons of gems that can be used for gacha when the game releases.