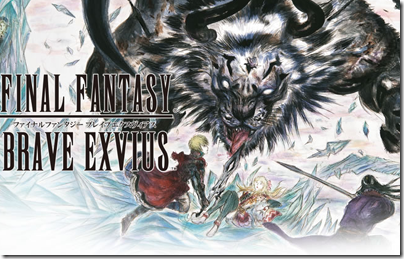 The Beta test for Final Fantasy: Brave Exvius has started earlier yesterday! This test is limited to Android users with limited slots and it's on a first come first serve basis. Hurry and sign up now to try the game!
Created by A-Lim, the makers of Brave Frontier, Final Fantasy Brave Exvius is a tap battle game with all kinds of old-school Final Fantasy flavour. There's also a dungeon exploration mode where you get to move about and uncover hidden treasure chest throughout the dungeons.

The beta test will be held until the 2nd of September 5:59pm JST. There are still limited slots to sign up for the beta and you will need a Japanese Square Enix Members account to sign up for a beta code. There's also a special gift for Beta players! The game is slated to launch in Winter this year on iOS and Android.
Instructions
1. Use your mobile device to enter the above link and signup
2. Tap the Login (ログイン) link.
3. Click on the link below ログイン to signup
4. Enter your email and bot verification code
5. Check your email and click on the link to enter your details.
6. From the first empty box: Password > Re-password > Nick (3-8 char) > DOB > Gender > Newsletter. Tap on the last box to confirm
7. You will then get your Beta Code with the apk download link
Note: If you signup on PC, they will only give you a QR Code thus you will still need your mobile device to get the APK link.