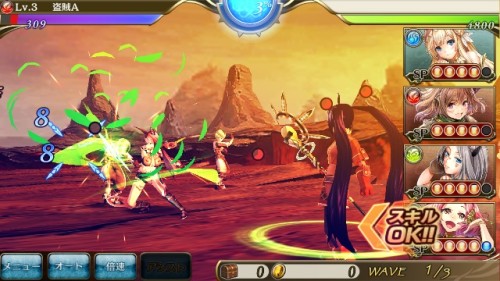 Bandai Namco has earlier announced the pre-registration event for their latest mobile game, NewWorld (ニューワールド). The game is made by the team who's responsible of .hack.
Not much is known about the game yet but from the screenshots, NewWorld appears to be a turn-based RPG game. For some reason, the game's interface looks a little similar to Kai-ri-Sei Million Arthur to me but we'll have to wait to know more on how the game works.
Pre-register for the game now and get yourself some gems when the game releases. Also, if pre-registration manages to break 30,000 users, Bandai will add on a special character for all pre-registered players.
Note: if you opt to join the Beta, you need to register with a gmail account. 

Catch the trailer: