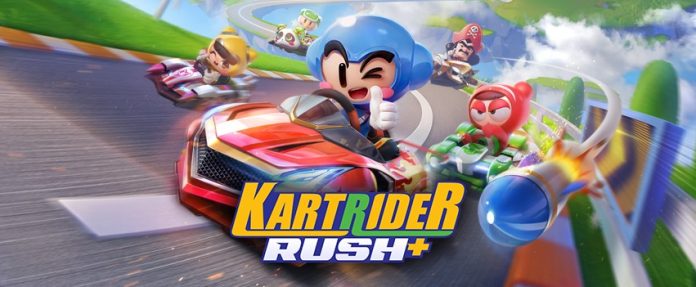 Nexon has announced the launch of their latest mobile game, KartRider Rush+. Players who are interested in the game can now download it from your local App or Play Store.
KartRider Rush+ is a Racing game based on Nexon's famous PC MMO, KartRider.
At the start of the game, Players can choose to play as Dao or Diz, basically just a male and female character variant. More characters (and Kart) can be unlocked in the cash shop or story mode.
Unlike the recent launched Kart game that is played in Portrait mode, KartRider Rush+ is definitely my favourite of the 2. Racing game definitely looks better in Landscape and playing with both hands feels more engaging compared to one.
There are several game modes available for Players to challenge. The races take place in tracks that were previously available in the PC MMO version. These tracks gave me tons of nostalgic memories as I remember playing into the wee hours over and over again trying to master some of the more difficult tracks.
Control wise, it is much simpler to drift on mobile compared to the past. The game encourages you to perform drifts and reward you with nitro boost when you do it.
Publisher
Nexon Company
Platform