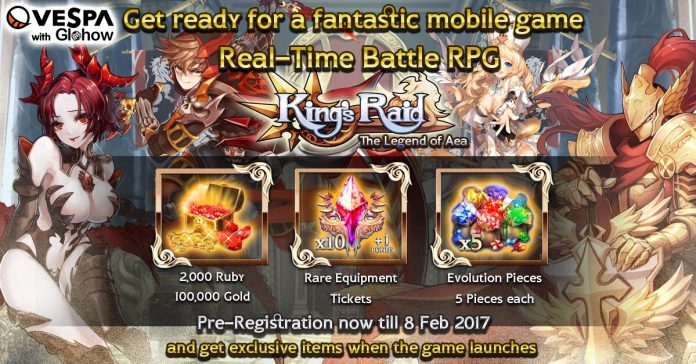 Glo-how has announced the pre-registration event for their upcoming mobile game, King's Raid. Pre-register for the game now and get yourself some nifty rewards worth $40.
Developed by Vespa and published by Glo-how, the game follows the story of Kyle, a knight in training whose brother went missing after he was deployed to investigate dark and evil disturbances witnessed outside the walls of Orvelia.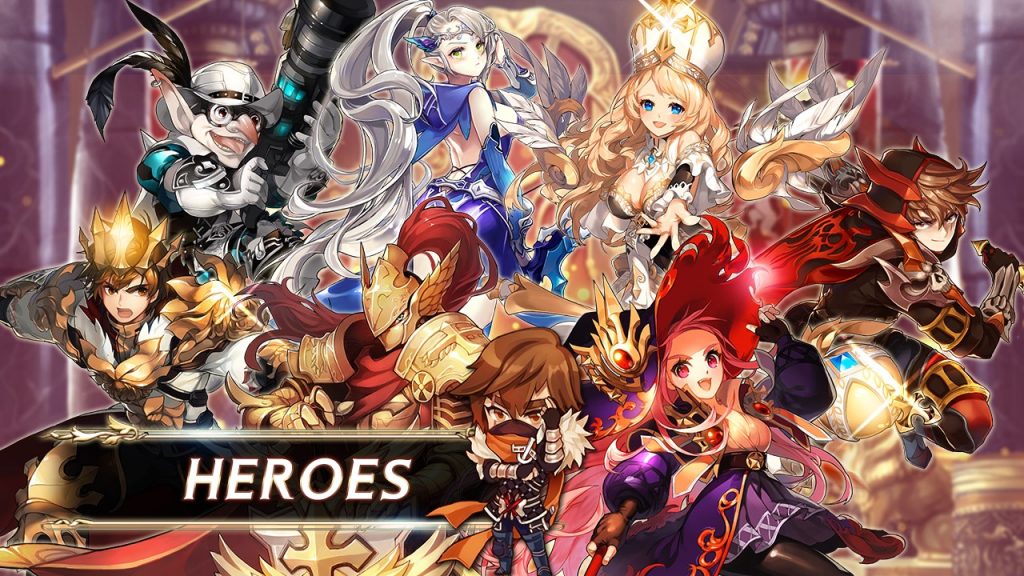 Players will assemble and customize their team of 4 heroes from 7 different class types: Warrior, Knight, Archer, Wizard, Priest, Assassin and Mechanic.  Each hero will have distinct abilities that unlock as the player levels up. You can further empower heroes by equipping them with gears, enhancing or awakening it will give it stronger attributes. Go up against formidable bosses at the end of chapters or invite friends to defeat the raid boss with you.
There are real-time PVP battles in the Arena which pits you against other players, expect intense and exciting fights where every decision could either lead to your victory or defeat. Players can also create guilds at an early level and recruit friends to enjoy group buffs and fight guild raids together for high quality gear.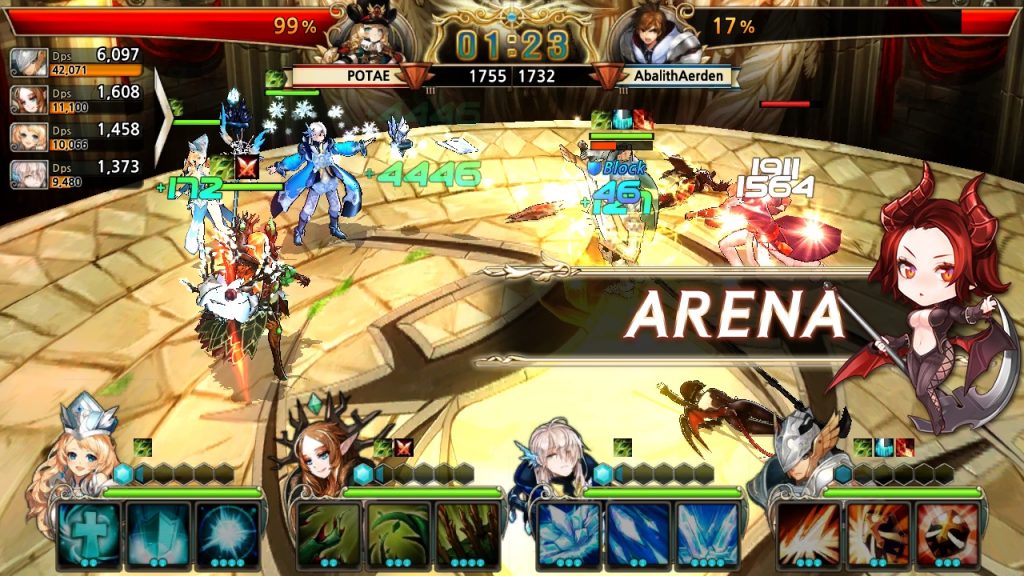 Pre-register for the game now and receive the following rewards when the game launches:
2,000 Rubies and 100,000 Gold
1 equipment package ticket
5 pieces of each type of Awakening fragments