Netmarble Games has announced the pre-registration event for their upcoming mobile game, Knights Chronicle (ナイツクロニクル). The game held a Close Beta Test back in October and is now almost ready for launch.
Following the success of its triple A title – Seven Knights, Netmarble will soon be releasing yet another turn-based mobile RPG game, Knights Chronicle. Just think of it as an upgraded 3D version of Seven Knights.
The developers have been working hard on the game's improvement and balances after getting tons of feedback from the CBT. Now that they are ready start the pre-registration phase, I'm pretty sure we'll see the game's launch very soon. Some of the readers here had actually participated in the CBT and most of them gave a thumbs up for the game. I'm guessing that the game will have an English version in the near future.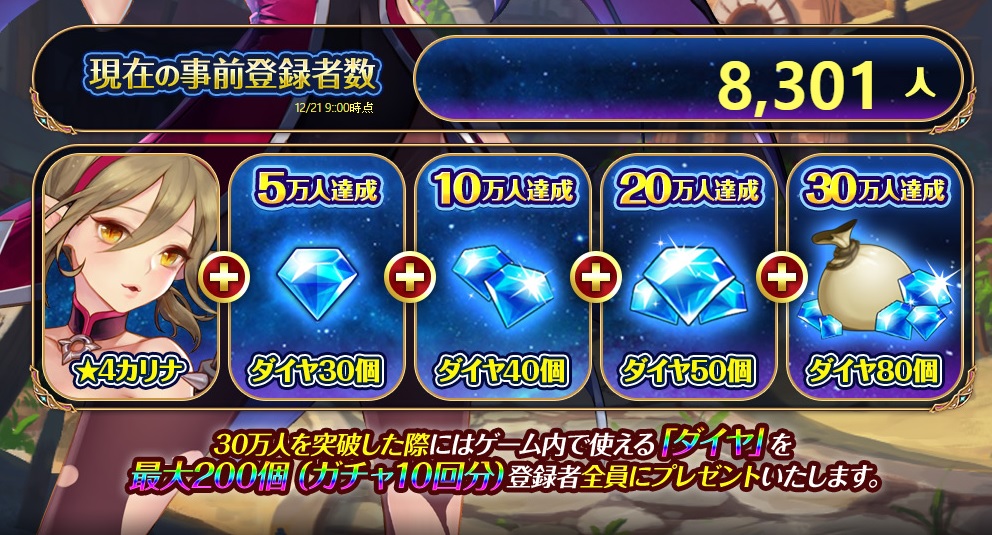 For now, pre-register and participate in the milestone event to unlock up to 200 gems and a 4* character when the game launches. The target number is 30,000.