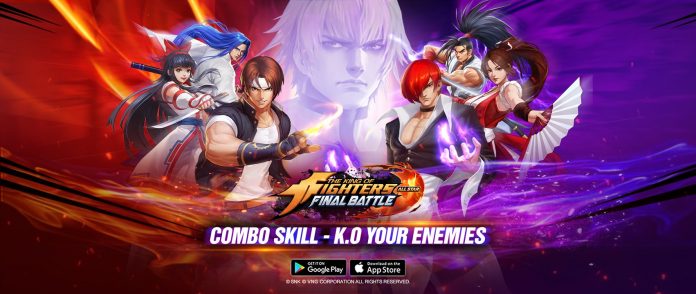 KOF Final Battle – AllStar, based on the classic fighting game series The King of Fighters, has been revamped with creative and brand new card-based gameplay. With playing KOF Final Battle – AllStar on PC, players can battle and utilize the strategy to win the victory on a bigger screen.

Tips for Playing KOF Final Battle – AllStar on PC with NoxPlayer
Different from The King of Fighters ALLSTAR, KOF Final Battle – AllStar features a card-based battle mode and combo action gameplay, which makes it addictive. Depends on different choices for each case, the chance of winning the victory will also vary from players' strategy.
After unlocking more levels of the main quest instances, players can recruit fighters with different star-levels and rarity, like R, SR, SR+, SSR, which SSR is the best. In addition, different fighters have different attribution including power, ATK, DEF, and HP.
Remember to quality-up your fighters and upgrade the level of fights which can make them stronger. By Playing the game with NoxPlayer, players can enjoy the benefits of high-quality graphics and don't need to worry about the battery.
Players can recruit new fighters by gold or diamonds. Complete the daily quest and claim more golds and awards.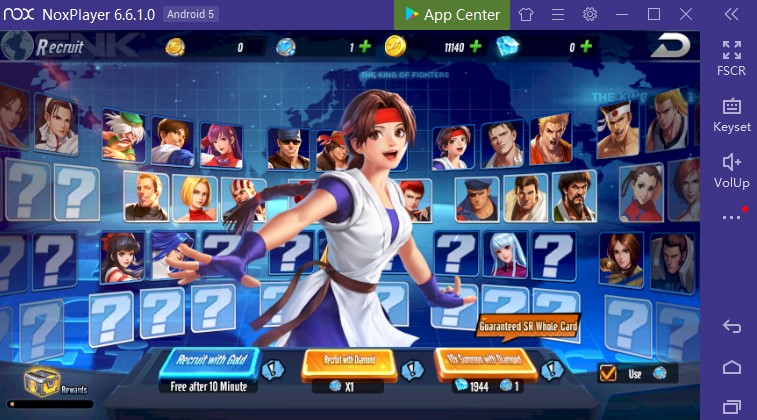 You need to deploy the fighters and make the formation according to their attribution.
There are some tricks to finish the combo attack as follows:
| | |
| --- | --- |
| 1+2+3 | Basic Combo |
| 1+2+3+1 | Combo Shock |
| 3+2+1+3 | Double Special Move |
| 3+2+1 | Energy Jolt |
| 1+1+1 | Charging Sonic Attack |
Note: long-press and slide the fighter and release the special strike.
Star-up levels not only will upgrade the level of fighters, but also will improve moving effects.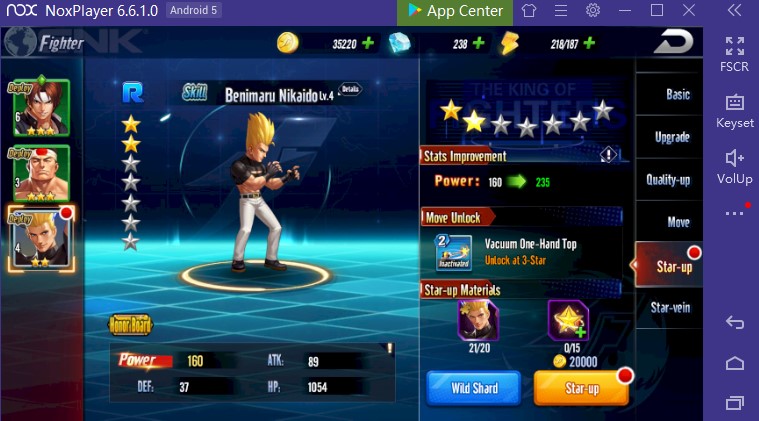 Last but not least, Utilize the keyboard control with NoxPlayer to release the skill more precisely and conveniently.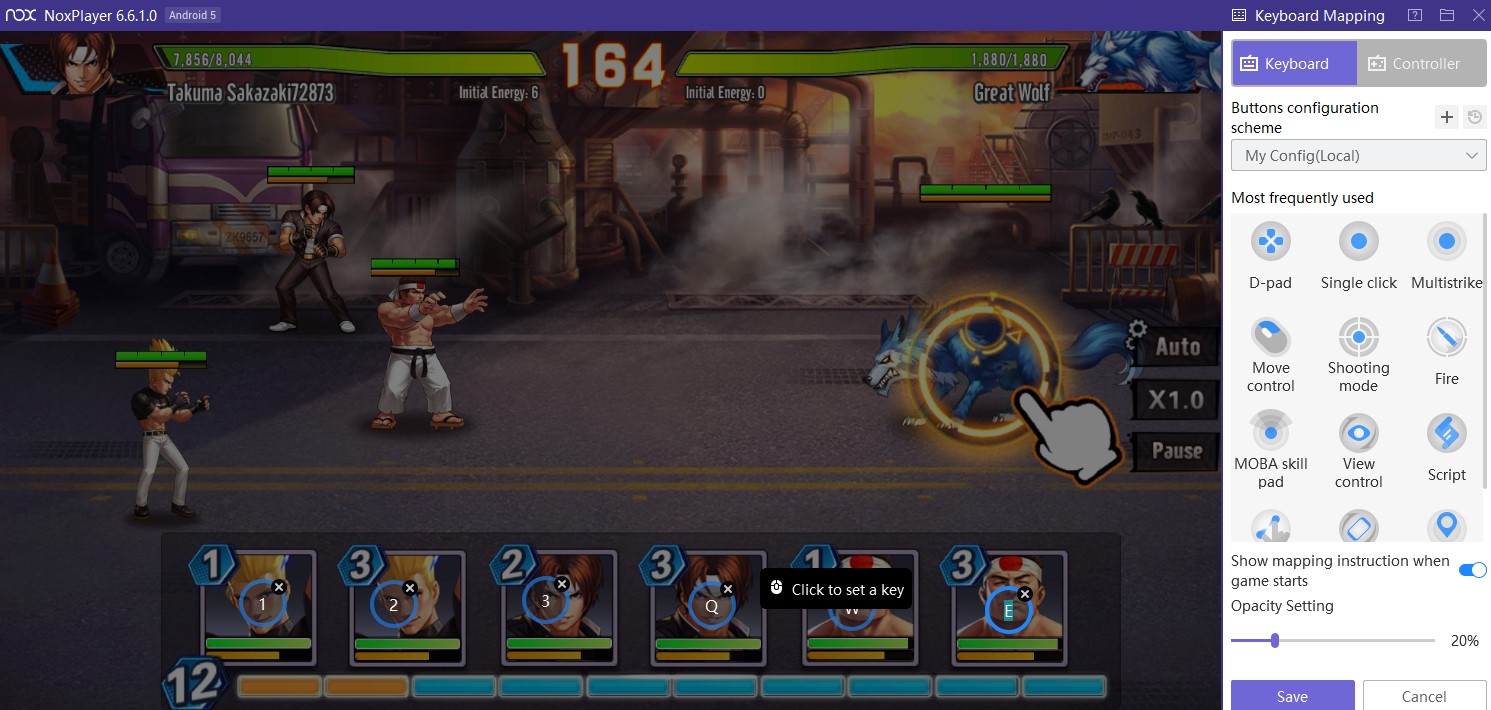 How to Download KOF Final Battle – AllStar on PC with NoxPlayer
Download NoxPlayer
Click Tools👉Google play👉Sign-in Google account
Install KOF Final Battle – AllStar