2015 has been an exciting and busy year for us mobile Gamers, Developers, Publishers, Media and Reviewers. There are so many awesome games being published throughout the world and I really had to think through a lot before coming up with this list of Top 10 English Games 2015. At the end of the day, I'll just rank them according to my own bias.
1. Final Fantasy Record Keeper
Final Fantasy Record Keeper allows you to play all the characters from Final Fantasy 1 to Final Fantasy 14 (less FF11) and also recap all the iconic moments of each episode. And the best way to play the game? Turn-based style. The game's combat uses the iconic turn-based system familiar to those from FF1 to FF10. Throughout the game, players will be able to unlock characters from Dungeons and Events which updates week. Record Keeper is also the first Mobile game that I've dedicated to update guides and every information about the game. You can check out the guide site here. With a 13 in 1 game available, FFRK definitely deserve the spot to be number 1 in 2015.
2. Heroes of Incredible Tales (HIT)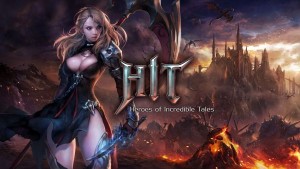 I've been contemplating a lot on whether to include HIT on this list as the game is currently only available in Korea. However, because there is an English language option, I've decided to include it in this list as HIT is easily the best ARPG Mobile in 2015. Heroes of Incredible Tales is an Action RPG game made with Unreal Engine 4. The game's developed by game studio NAT-Games and Yong Hyun Park, the man behind Lineage 2 and Tera is in charged of producing the game. Graphically, the game looks gorgeous. However, the best thing about the game is the controls. HIT has definitely one of the most responsive controls in the genre. The smart Auto-Aim feature is also quite accurate and I find myself hitting my intended target 95% of the time. If you've played a lot of ARPG games, you'll know that most game's Auto-Aim feature always target the wrong target especially in critical times. I want this game in Global!
3. Dragon Blaze

This is definitely a tough one. I've been struggling hard to decide between Dragon Blaze and Seven Knights for the number 3 spot. Ultimately I picked Dragon Blaze because I've played it more and I really enjoy some of the Real-Time coop feature which includes Raid and PVP. There are 5 classes for players to choose from, the Warrior, Archer, Mage, Priest, or Rogue. Throughout the journey, players will recruit and train other team members to assist them in battling creatures in Dragon's Landing and ending the war. As the game is from Korea, the grind for leveling your characters is there. You'll also be spending tons of gems to refresh your stamina for raids, PVP, and Adventure.


I'm not sure about the rest of the world but Seven Knights is definitely the most popular game now within my social circle. As a Korean made game, there is surprisingly little grind involve in getting your characters to level 30. It is also very easy to evolve your characters compared to most Korean games of the same Genre. The game's also very generous in giving out Keys which are needed for your normal Adventure. Unless you are super hardcore, you'll always find yourself with tons of keys left to use or remain in your mailbox. I really like the PVP aspect of the game although you'll be fighting with AI controlled opponents. If both parties are equally strength (at higher levels), battles can drag on for a long time and you'll never know who's the winner until 10 minutes is up or the party is wiped out.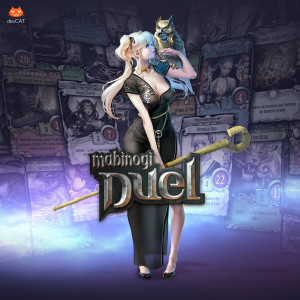 Easily the best TCG mobile game in 2015. Mabinogi Duel is the first TCG game I've played that actually uses 3 resources to build your deck. This brings on a whole new scale of customization and an expansive strategic card battle experience for players. Also if you're asking, the game does have a "Trading" feature which makes it a TCG and not CCG mobile game. There are tournaments that last from a day to a week. Players can compete in these tournaments and earn yourself some precious gems to buy special boosters packs. Some of these booster packs can only be unlocked by participating in tournaments.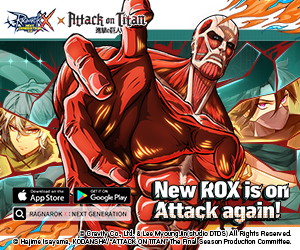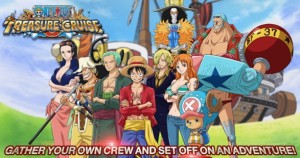 Still the top Manga/Anime after so many years, One Piece Treasure Cruise tells the story from the Manga itself starting from how young Luffy has his fateful encounter with Red-Haired Shanks. With each Quest you complete, another chapter of the epic tale unfolds, allowing you to experience the magnificent story of One Piece all over again! The game uses the simple tap battle mechanic with the option to chain combos to deal more damage. The fan base from One Piece is definitely a lot thus it's hard to ignore the popularity of the game which earns the number 6 spot here! Currently, there's a Japan version, Global version, Taiwan version and SEA version (in order of updates).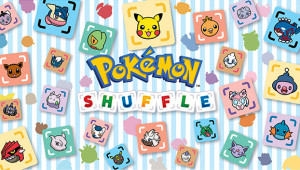 Although this is a remake of the NDS version, nobody can deny the popularity of Pokemon in our lifetime. Pokémon Shuffle is a match-3 game that was released on the 3DS earlier this year. Players will battle wild Pokémon with their puzzle-solving skills by matching three or more Pokémon. Fans can even battle through difficult stages by using Mega-Evolved Pokémon. It's actually a casual game thus making it appealing for people of all ages.
8. Bloodline

Bloodline is an anime-styled mobile role-playing card game with an emphasis on deep character levelling and customization, allowing for a roster of heroes that is distinctly unique to each player. The story follows the Last Royal Vampire Lilo.I and her companion Ron in their quest to save their loved ones from a militaristic order called the Holy Land. The game has some pretty interesting storyline with Vampires and Love-lines (I admit I use to like Vampire Diaries). The game recently had a new Job change patch which you can check it out here.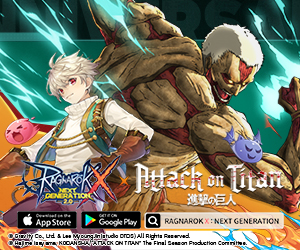 Brought to you by Eyedentity mobile, Kai-ri-Sei Million Arthur or MA2 is the sequel to the super popular Japanese Collectible Card Game, Million Arthur. MA2 is played differently from its predecessor. There are 4 different classes in the game, the Merchant, Thief, Bard and Mercenary. Each job has its own roll and specialises different skills or attack during an event raid. For example, the Mercenary is in charge of Physical attacks, Bards are for healing, Thief's are magical casters while Merchant will be tanking the bosses. When building your deck, do remember to take note on which card is for which class. Currently, the English version is only available in Malaysia and Singapore App/Play Store.
10. Brave Cross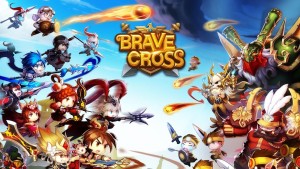 Brave Cross is one of the most colourful mobile games I've played this year. Brave Cross is actually a mixture of side-scrolling RPG plus Castle Defense. This brings the game to a whole new level of tactical gameplay different from the conventional alike games. Your heroes are no longer invincible and requires sacrificial sheeps soldiers to aid in battle. Players will need to summon soldiers of different classes to counter the troops from enemy NPCs. Each of these soldiers have different strength and weakness. Players will need to think twice before summoning a unit as resources are limited. Skills are flashy and cool, the dialogues are especially silly and entertaining while the game's difficulty is kept challenging. As you progress further into the game, you'll realised that the battle ground will become more and more messy with tons of troops from both camps.
That's all for my top 10 list 2015! I know there are tons of games out there that should make it to this list but limited spots is limited spots. Anyway, thank you everyone for supporting this site in 2015. I'll see you guys next year with more exciting new games! I'm in a rush for a New Year Eve party so CYA~~~