As we approach the end of 2016, let us recap some of the awesome mobile games that were launched this year!
These are some of the games that I've invested some time (and money) on. The list is quite long and I'm pretty sure I've missed some others. If there are games not listed here and you would like to share with the other readers, don't forget to leave a comment below!
Wonder Tactics is the first RPG to be in-house developed after the globally successful Summoners War. What I really like about the game is the 3×3 grid system. Tactical placement of your units is vital in PVP. Also, the game has been very generous in giving out free gems ever since it's launch. The game will be undergoing a major update soon and Players can pre-register for the Update Event and get a free 6* character.
Bleach Brave Souls (US)
The English version of Bleach Brave Souls launched in January this year. Based on the famous Manga; Bleach, BBS is an Action RPG where Players get to fight Hollows with your favourite Bleach characters. Recently, KLab has been adding tons of new features and content into the game. If you're a Bleach fan, you should definitely check this game out!
Digimon Linkz (Japan)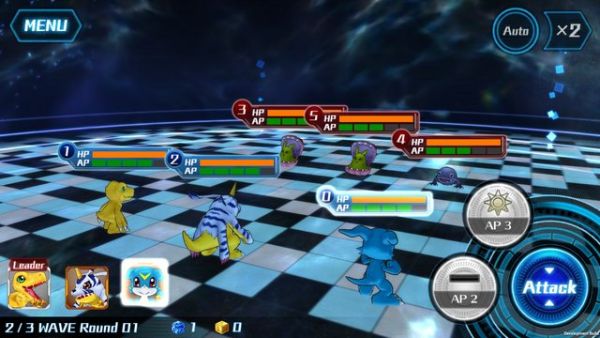 Digimon Linkz is a turn-based, monster breeding game based on Digimon. Digimon Linkz focuses more on the breeding system to get good units compared to most Gacha-based games where getting good units are always from the banner. You will find that your gems are usually spent more on refreshing your energy than summoning.
Clash Royale (Global)
After topping the grossing charts for more than 2 years with Clash of Clans, Finnish developer, Supercell needed a brand new mobile game to recharge its gamer base. True enough, Clash Royale became a big hit and started overtaking COC to become the top grossing game. Although slightly affected by a certain "catchem all" game during the third quarter, Clash Royale is now back on top in terms of grossing!
Valkyrie Anatomia (Japan)
Valkyrie Anatomia brings Players back to the time before the events in Valkyrie Profile. The game retains the combo system from its predecessor. Although I didn't quite like the game as I'm really bad at chaining up those combo attacks, the game did provided quite a bit of fun as I managed to roll quite a number of 5* weapons.
Naruto Shippuden Ultimate Blazing (Japan and Global)
One of those rare JMobile games that got its English release within less than 6 months from the Japan release and from what I heard, the content itself is only a few weeks gap. Naruto Shippuden Ultimate Blazing is a Drag'n'Pull type of game where drag your characters to the enemy you wish to attack. If you're a Naruto fan, I'm pretty sure you'll enjoy the game.
Final Fantasy Brave Exvius (Global)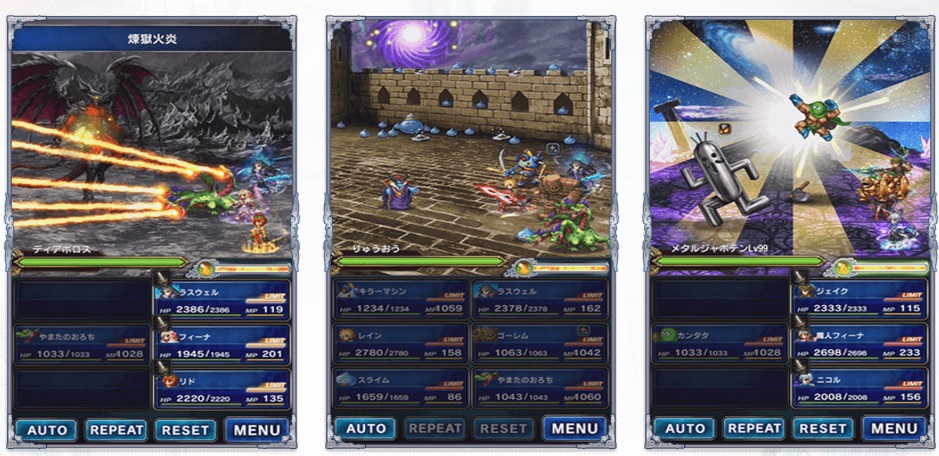 First launched in 2015, in Japan, Final Fantasy Brave Exvius is one of the latest Final Fantasy game made for mobile devices. The game uses the simple tap battle mechanic and retains much of what a Final Fantasy game would be like with a decent storyline, Exploration mode and hidden treasure chests for players to discover. Needless to say, it's currently my most played game and I have also made a proper guide site for it.
Sword Art Online: Black Swordsman (China)
Although I'm not really a fan of Chinese games because the VIP system and the character shard system, SAO: Black Swordsman did surprise me with its graphics and gameplay. The game does give out a strong SAO vibe compared to the recent Memory Defrag or previously released Code Register. Too bad it's still a VIP game 🙁
Shadowverse (Global)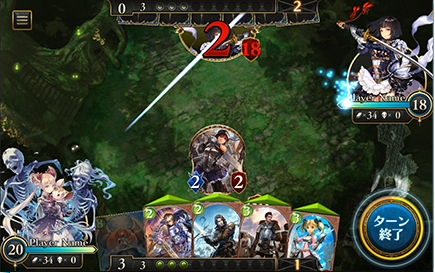 If you like TCG games such as Hearthstone, you should definitely try Shadowverse. With 7 different classes to choose from and each with it's own different playstyle, Shadowverse is definitely one of the most competitve TCG game in the market.
Heroes of Incredible Tales (Global)
One of my favourite Korean ARPG game in 2015, the English version launched some time in July. Graphics are top notched, controls are smooth and combo building is definitely one of the most easiest ARPG I'd ever played.
White Cat Tennis (Japan)
White Cat Tennis (Shironeko Tennis) is a Tennis inspired, Sports RPG based on the famous Mobile game, White Cat Project (Shironeko Project). Developed based on the Colopl's Punicon system, Players are only required to use one finger to control your character. The aim of the game is to climb the "Tennis Tower" while beating your opponents (real players) at every level. Players will need to collect different crystal shard and unlock your character's potential through the Skill-Tree System. This is definitely one of the most played game in our chatroom here.
Monster Super League (Global)
Monster Super League is a Monster Breeding type game with over 550 different types of Astromon for Players to collect. There's even a Pokemon Go type mechanic where you can catch the Astromons using your Astrogun, think Pokeball. The game has the potential to fight with the big boys such as Summoners War and Seven Knights. If only I can summon more Nat 5s…
Valiant Force (SEA/Global Soon)
I've always been a strong supporter for local products and Valiant Force is definitely one of them! Valiant Force is a mobile strategy game where players move their heroes across the grid-based battlefield tactically to achieve victory. The game has more than 200 playable heroes spanning 40 different job classes for players to explore, allowing players to create and train their own unique squads. If only there's no VIP system…..
Star Ocean Anamnesis (Japan)
Star Ocean Anamnesis is an Action RPG co-developed by Square Enix and tri-Ace, the original developer for Star Ocean. Controls for the game is simple and intuitive; slide to move, tap to attack, tap the skill button to release your skills and tap on character portrait to change the character you want to control. The last I heard, the game has been giving tons of gems to Players on a weekly basis!
That's all for my 2016 list! I know I've missed out some games such as MFF, PoGo, VC etc, but the above list are the ones that are/were more memorable to me.
2017 will also be an exciting year for mobile gamers as there are already tons of awesome games lined up for an early first quarter release. For more information on what to expect in 2017, stay tuned to my next and final article for 2016 which should be up in awhile.