Mobile hack 'n' slash, action role-playing game (RPG) Legacy Quest by NEXON Korea Corporation, is now available for iOS and Android devices worldwide. Blending classic action roleplaying elements with a stunning voxel-inspired art direction, Legacy Quest was created by Vienna-based Socialspiel Entertainment, a mobile games studio founded in 2010 by veterans of Rockstar Games.

If you're unfamiliar with Rougelike games, it generally means that the game features tile-based graphics and permanent death. In Legacy Quest, players will explore vast dungeons, craft magical weapons, and defeat hordes of monsters in this colossal creation!
Blending breath-taking voxel-inspired 3D graphics with an action-packed handheld RPG gaming experience, Legacy Quest brings a wonderful universe full of non-stop monster-slaying hack and slash combat to the hands of mobile gamers around the world. Meanwhile, taking full advantage of today's high-powered mobile processors and sensitive touch screens, the game's tactical, skill-based elements provide fast-paced depth for more advanced, traditional RPG players.

Legacy Quest, hero bloodlines are put to the test as players battle against seemingly never-ending hordes of monsters, battling through over 70 dungeons on 7 difficulty levels. If a hero falls during battle, new heroes will emerge from the death of fallen warriors to continue their journey, carrying on their bloodline's special traits and items crafted by the hero's fallen ancestors.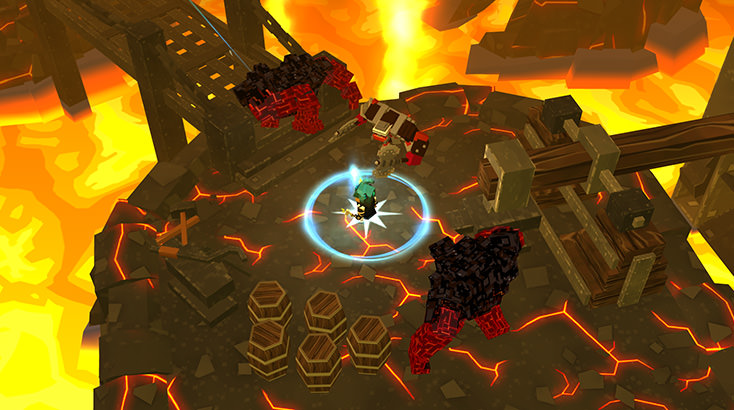 Publisher
Nexon Company
Platform