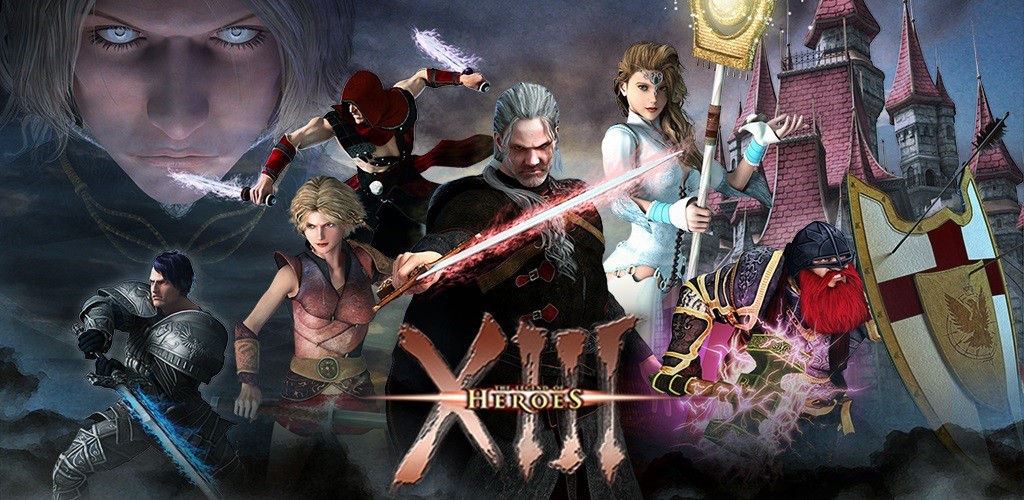 It's been awhile since I encountered a Mobile CCG or rather TCG. The game's from a Hong Kong company called Ever App and they have garnered famous comic artist and game designers to create the game. The game currently boast over 100 different cards and equipment allowing users to fully customize their heroes.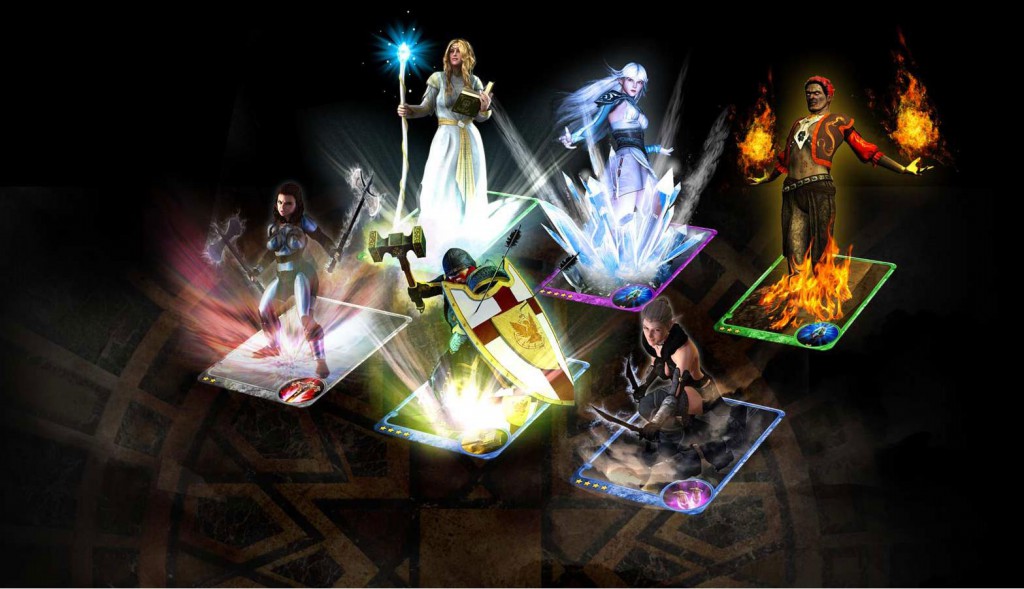 Game Concept:
Heroes XIII is a graphical story driven strategy card game set in a magical world featuring a rich and fascinating story-line and unique characters. The game battle style is based on a fast-paced and user- friendly 6 vs. 6-card platform. Optimized for mobile devices; play at anytime, anywhere. The game features more than one hundred amazing enhancement cards that turbo-charge characters with phenomenal powers!
Game Mode:
There are 3 different game modes to the game:
1. Story-mode – There are 13 different main characters in the story mode and each one has their own unique story and stages to overcome.
2. Player versus Player – Train, gather, gacha and put together your best deck to compete with another player.
3. Instances and Events Dungeon – The game's too easy for you? Come participate in the instances and events dungeons. These are the playing fields for the high-flyers and definitely not a walk-over. However, if you can overcome these obstacles, you'll be rewarded for your effort.
Trading
As I have mentioned above, it's been a long time since I played a Mobile card game that has a trading system. A little side note, the reason why many card games do not allow trading is because they do not want people to create multiple accounts to spam on the free Gachas and selling the best cards off for profit. In Heroes XIII, the first few free Gachas the game gives you will only net you a rare (green) card. Thus in order to have the chance to obtain the best rarity card (Legendary), you have to store up your gems or purchase it. As the game has only one global server, population is not an issue thus getting the card you want through trading is made easier.

Tournament
Currently, HeroesXIII is hosting their first ever tournament for the US, HK and TW region. The winner for each region will win a round-trip air ticket to Hong Kong. Each participant will have a chance to compete for the grand prize – a MINI COOPER!. More details of the tournament can be found on their official site.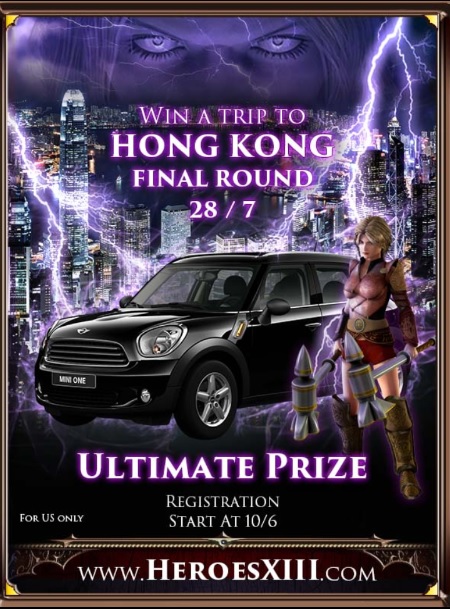 Company
Ever App
Official Site
Platform
Android Link
iOS Link
Language
English / Chinese