Netmarble has announced the launch of their latest MMO ARPG, Lineage II Revolution (리니지2 레볼루션). Players can now download the game from the Korea App or Play Store.
Lineage II Revolution is Mobile MMORPG based on the original Lineage II world. The game is made from the Unreal Engine 4 which makes it really beautiful to play.
I am never really a fan of Mobile MMOs as most of them require almost no interaction with the game itself. All you have to do is to tap on the quest text and the game just runs automatically for you. However, since this is a mobile game, I guess having the auto function is inevitable.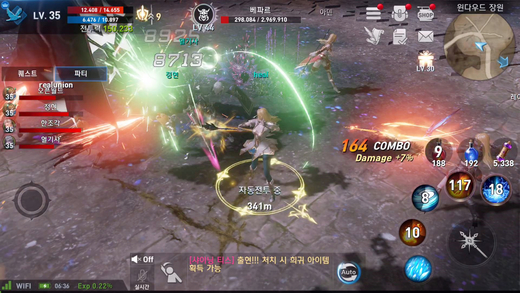 I'm not saying that the game is bad but it's just my personal preference. In fact, the game does bring back the vibe of the original Lineage II game and it's really beautiful to play in. It's been a long time since I've played a game where I can see hundreds of people surrounding the quest NPC.
The "perv" gang here is currently playing in the "크루마06" server so if you need a guild invite, look out for the guild called Uninstaller or contact xkifx in the chat at the side of this website.
Publisher
Netmarble
Platform