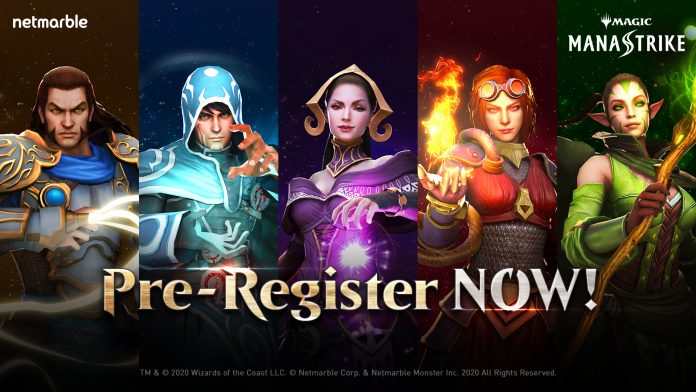 Netmarble has announced the pre-registration campaign for their upcoming mobile game, Magic: ManaStrike. Players can now pre-register the game on the Google Play Store.
Magic: ManaStrike is a fast-paced, real-time strategy game based on the famous TCG, Magic: The Gathering. The game seems to be similar to Clash Royale but played in a side-scroller view.
Players will need to summon units, cast spells and command powerful Planeswalkers to out battle your opponent. All of these must be done with a deep understanding of the game's 5 color mana system, each having their own traits and unique playstyle.