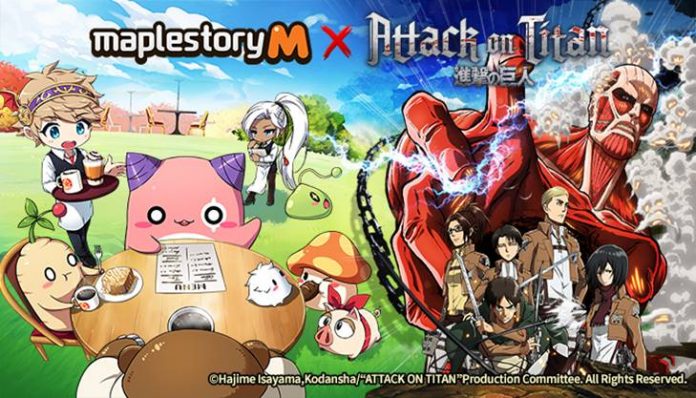 Nexon announced a collaboration event between popular anime series, Attack on Titan, and its mobile MMORPG, MapleStory M.
A key figure from Attack on Titan will offer special quests until November 25. The quests will allow players to collect event coins in several ways, including Mobility Training, Battle of Trost District, mini-games, an attendance event, and various missions. Exchange event coins for special chairs, titles, exaltation stones, and much more at the special Attack on Titan Coin Shop, which will be open until December 3.
For more information, check out the Official Facebook Page.