There seems to be a series of new games coming up by Gamevil lately. Out of those, Mark of the Dragon is the one that I'm excited for. The monsters or rather dragons look cute from the many preview pictures.
If there's one complain I have for Gamevil, that will be them always launching their games on Android first! As I do not have my Android tablet with me now (I'm sneak writing this during office hours >.< shh) I can't review the game yet. So here's the description based on the Play Store:
Join the most immersive combat strategy game! Breed and collect powerful dragons!
Command your dragons and troops! Lead them to victory and become the greatest strategist of all time!

• Breed & Control Your Dragons •
– Raise powerful dragons and ride them to conquer your enemies in strategic battles!
– Collect a variety of dragons with unique skills and experience the thrill of flying them into battle!

• Multiplayer Raid Battles •
– Battle with other players worldwide to steal resources, Honor Points and precious dragon eggs!
– Build the ultimate defense to protect your kingdom from other players' invasions!

• Mighty Guilds •
– Join together with friends to establish an undefeatable guild!
– Compete and dominate other guilds to stay on the top of the ranking charts!

• Achievements •
– With over 70 objectives, there's always a new challenge to overcome!
– Earn exclusive rewards through your achievements!

• Story Mode •
– Complete the heroic quests to defeat the evil sorcerer, Morgon!
– Command hundreds of troops and dragons to become the victor of an epic campaign!

Join the community and get the latest news at www.facebook.com/PlayMOTD.

Also supports Spanish, Portuguese, French, German, Russian, Chinese, Japanese, Korean, Thai, Indonesian, and Vietnamese.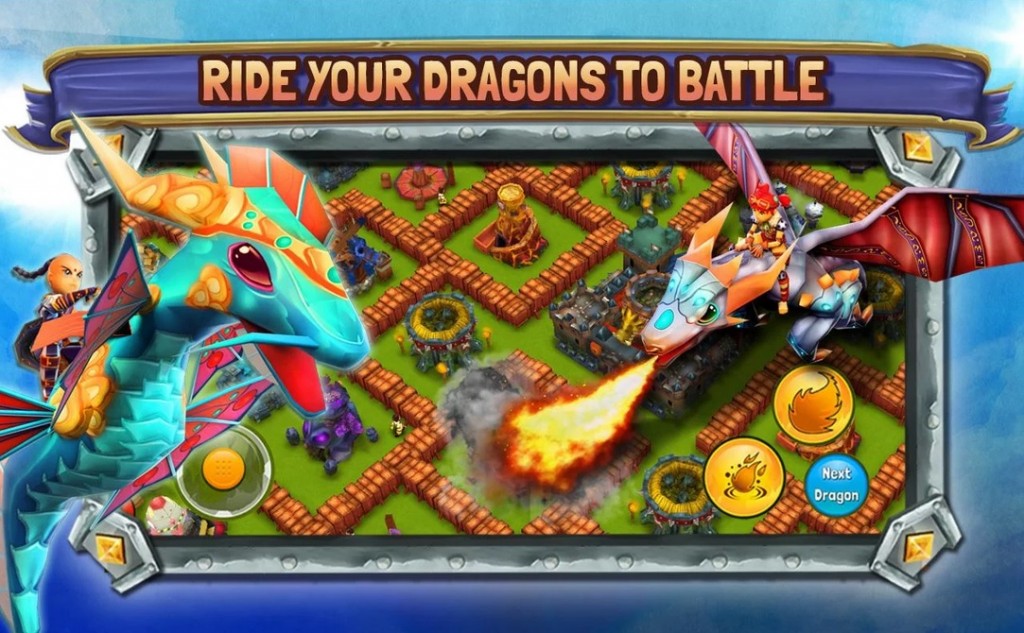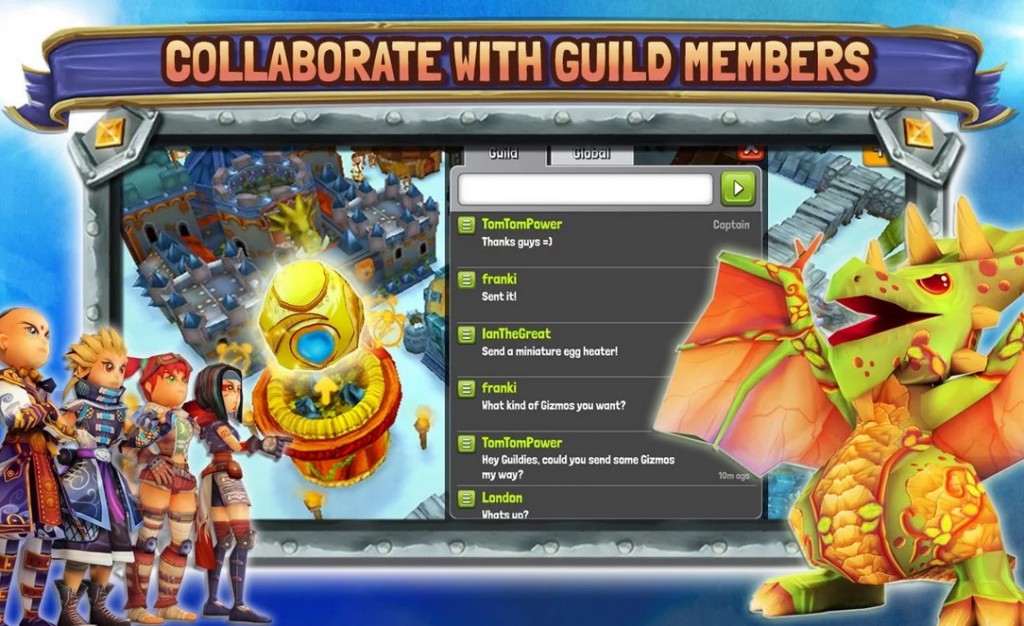 I've played the game for quite a bit now and I must say the game is much better compared to Castle Fantasia (another city-builder game by Gamevil). The game stresses on breeding Dragons which, if properly controlled, can take down a small-medium size kingdom by itself easily. And yes, I did use the word control as the game allows players to personally control a dragon in FPS mode to destroy the opponent's city.
If there's one negative point about the game, the building time required to upgrade increases exponentially. The main town requires almost 3 days to be build from lvl3-4. However, if your guild manages to rank first place in terms of guild points, you'll get free 2000 crystals every reset which is quite a lot of cash to boost your building speed.
The game has finally officially launched globally and if you're a fan of city-builder games or pet rearing lovers, you should try out the game and have a fresh take on the genre.
Publisher
Gamevil
Platform
Android Link
iOS Link
Language
English, Spanish, Portuguese, French, German, Russian, Chinese, Japanese, Korean, Thai, Indonesian, and Vietnamese