Bandai Namco has announced the launch of their latest mobile game, Mini 4WD Hyper Dash Grand Prix (ミニ四駆 超速グランプリ). Players who are interested in the game can now download it from Japan's App or Play Store.
If you're born in the 80s or 90s, I'm pretty sure you have build at least 1 Tamiya car in your lifetime. Mini 4WD Hyper Dash Grand Prix is a racing game based on the popular, Tamiya series.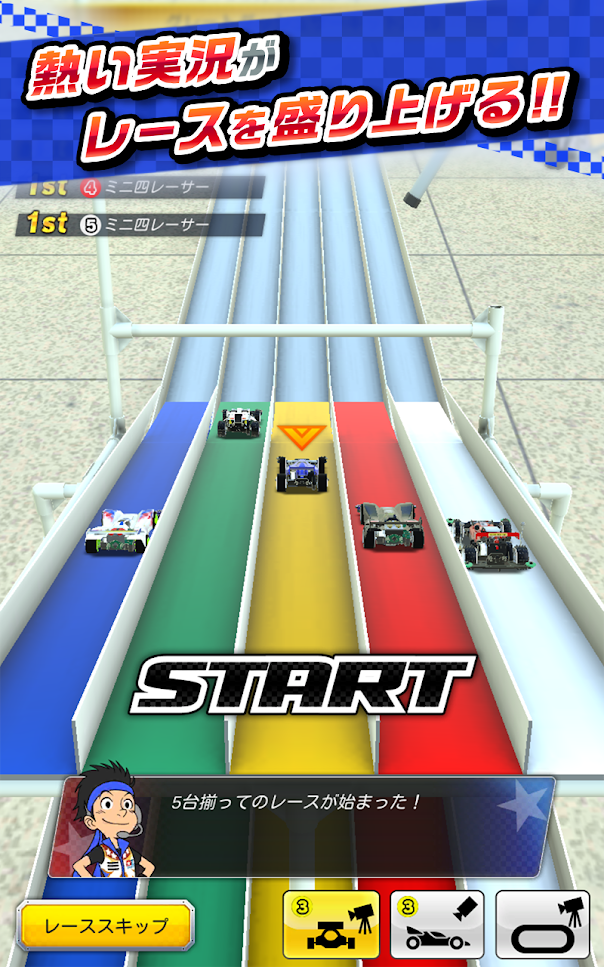 At the start of the game, you'll pick one of the 3 starter models and build your first race car. As you play the game, you'll need to collect different car parts that will improve the performance of your car.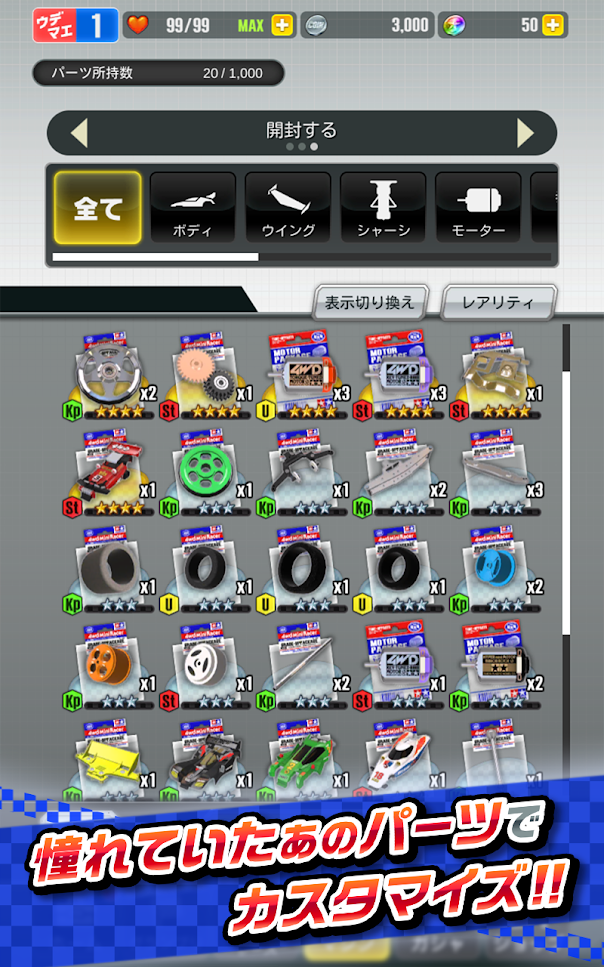 There are some minor details in the game that brings back the nostalgic feeling of Tamiya racing. For example, before you start the race, you'll need to turn on the "car engine" by sliding the on/off lever. Also, you'll need to "hold" onto your car before the "Go". It sounds a little vague here but I'm sure some of you know what I mean if you have build your on Tamiya in the past.
Publisher
Bandai Namco
Platform