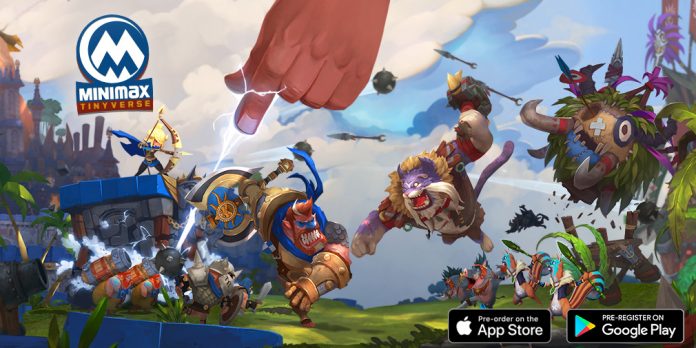 Nimble Neuron has announced the pre-registration campaign for their upcoming mobile game MINImax Tinyverse. The game is available now to pre-register on Google Play Store, and to Preorder on the App Store. Once it is launched, it will continue to be available on Steam for Windows and Mac cross-platform with the mobile versions.
Two realms have been for centuries fighting against each other for the supremacy of the Tinyverse. Only you will be able to help one side, and upset the balance of this endless war.
In MINImax Tinyverse you will lead your favorite Champion to victory by sending tiny troops to attack together, and casting player's skill to support your tactics for winning. This fast-paced Real-Time Strategy will excite you with 1 versus 1 battles against Players all over the world.
Pre-register now to receive some awesome prizes when the game is officially launched.