Hazard Games has recently released a brand new mobile game called Miracle M. Players who are interested in the game can now download it on the App or Play Store.
Miracle M is a semi-automated Hero Collection RPG that boast 50v50 and 100v100 Guild War Battles.
Combat is pretty much automated while Players have the option to manually activate your character's skill.
Features:
■ World Heroes gather to save the world!
Eepic Poem created by the characters of each country born with high quality graphic!
The story of breaking the priest of chaos and finding the light of the world begins!■ Enjoy full fun with the voice of the top Korean voice actors!
A realistic battle with a living character awaits.
Enjoy your adventure together with a charming voice!
■ Ultimate Skill and the best pleasant feeling Raid!
The strongest Ultimate Skill that excites the beauty of one shot. Upgrade to a differentiated battle!
World Boss Garumgand update! And enjoy more powerful Enemies and Raid coming forward.
■ Challenge the best equipment with various pharming!
Rare Equipment by using all the items you get in battle! Available at the exchanger!
Added the search function going to find a treasures forward to Forgotten Continent Teria!
■ Full of excitement 10VS10 / 20VS20 Guild Battle!
The Guild Battle that to be the best Warrior! Glory to the winner!
A grander and more strategic battle takes place with the large-scale Guild Battle.
■ Our unending war. Cataclysm waiting!
The god of chaos, Halosys and the goddess of light, the secret of them reveal.
The second battle of the good and evil forces to end this war, Cataclysm!"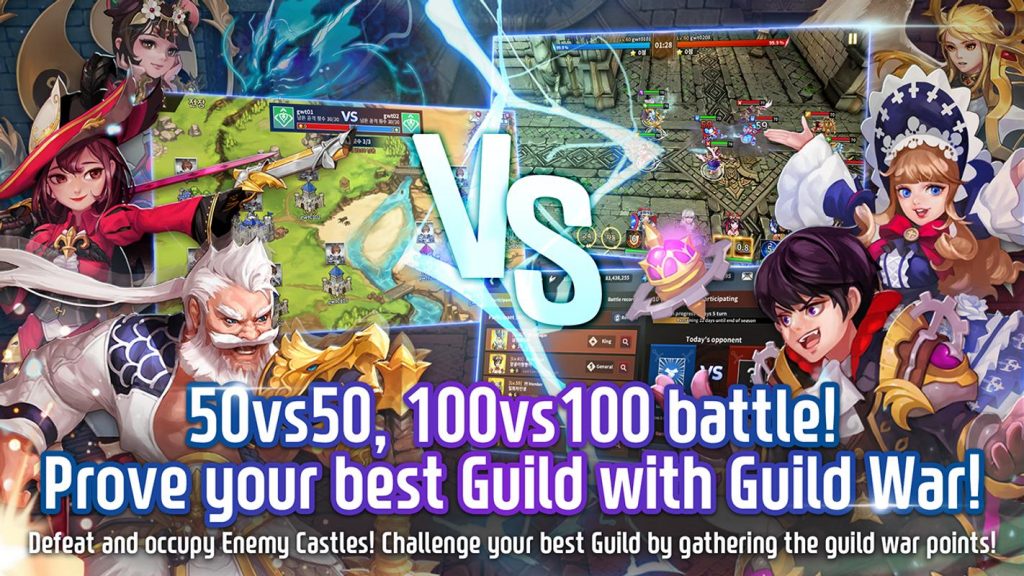 Publisher
Hazard Games
Platform