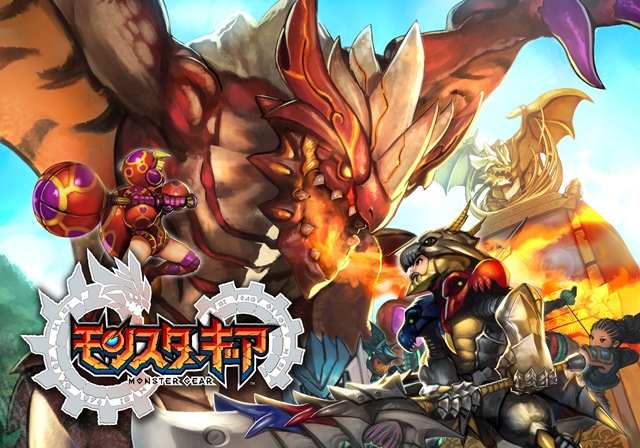 Listed as one of my Top 10 Favourite Japanese games in 2015, the English version for Monster Gear is now soft launched in the Philippines Google Play Store. If you like some monster hunting action, read on to find out more!
Published by Sega, Monster Gear is a Monster hunting game with over 150 different types of monsters for players to hunt. The game supports a 4 player co-op battle system where players, together with your friends, can come together, hunt Monster and obtain powerful equipments.
Controls are pretty simple, there are 4 main buttons to look out for. The Attack Button, the Defense Button, the Weapon Skill Button and the Armor Skills. Players will need to strategize when to tap each button and not just mindlessly tap the attack button. The game is pretty exciting and fun especially when playing with your friends. Different weapons in the game has different functions and it is important that in every party. there should be a diversification of weapons so that there is enough DPS, Crowd Controllers, Healers and Tanks.
The only downside of the game is that, players will need to have good gear to farm on the higher difficulty bosses and the only way to get good gear at the start of the game is to Gacha them.
Monster Gear is currently only available in the Philippines Google Playstore. You can download the game from apkpure.com. However, remember to change the region to the Philippines when being prompted.
Publisher
Sega
Platform