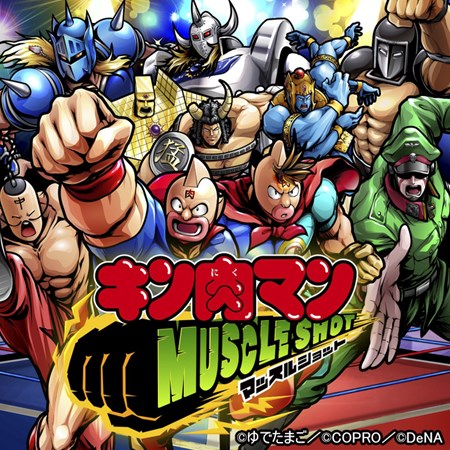 DeNA has announced today the start of the pre-registration for Muscle Shot, a new sling shot game.
I must confess, the only reason why I'm even writing for this game is definitely for lol purposes. Everything character art style for the game look so wrong but I just have to show it off.
Muscle Shot is your usual sling shot battle Gacha Card game. Players get to control these weird looking muscle man and battle it up in the arena.
Pre-register for the game now and get yourself some gems. There will also be new rewards that will be unlocked as more people login to the game.