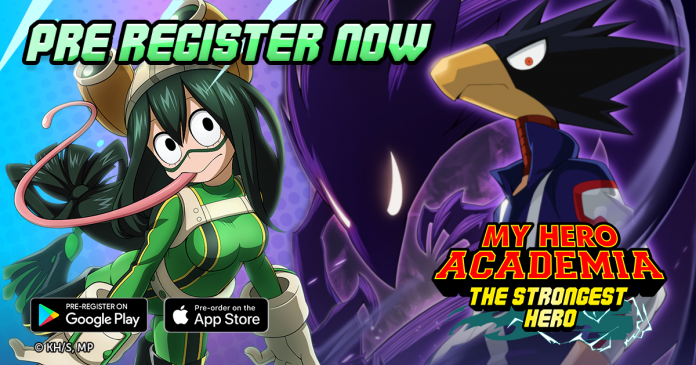 Sony Pictures has announced the pre-registration event for the English version of My Hero Academia: The Strongest Hero. The game is set to launch in US, UK, Ireland Australia, New Zealand and the Scandinavia region.
My Hero Academia: The Strongest Hero is a 3D Action RPG based on the famous manga series, My Hero Academia.
Experience the city of Musutafu, home to U.A. High School with its many heroes and students. Take a stroll through the streets, greet its citizens, and fight villains threatening the safety of the world. Collect your favorite characters from MHA and create a squad to take on patrol! Train them, upgrade them, equip them, even feed… them(?) to reach the top of the Hero Rankings!
Pre-register for the game now to unlock tons of exciting rewards when the game releases!