Just one week after the Japan launch, Bandai Namco has launched the English version of Naruto x Boruto Ninja Voltage. Players can now download the game from your local App or Play Store.
Naruto x Boruto Ninja Voltage is  a combination of Action RPG plus City Builder plus Tower Defense game.
The Story begins with Naruto coming back to Konohagakure after a few years of training with Jiraiya. Team Kakashi (7) is back together and this time, to find their missing member, Sasuke.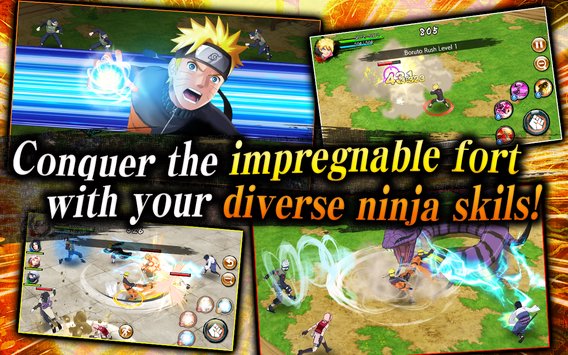 The game's combat is super fast pace. There is no default dodge skill thus it important for you to move your character strategically or equip a skill with high movement abilities. One thing to note, the Auto-pathing for the game isn't really well made thus it'll be better to play the game manually.
Next we have the Fortress this defense. Players who have played games such as Clash of Clans will find this a little familiar. Since you're the head of your Village, it is important to build up it's defense to protect it from enemy pillage. Players have the option to acquire different layouts, set different traps and place different units to defend your fortress. Likewise, if you managed to successfully pillage your opponet's Fortress, you'll be rewarded with valuable resources.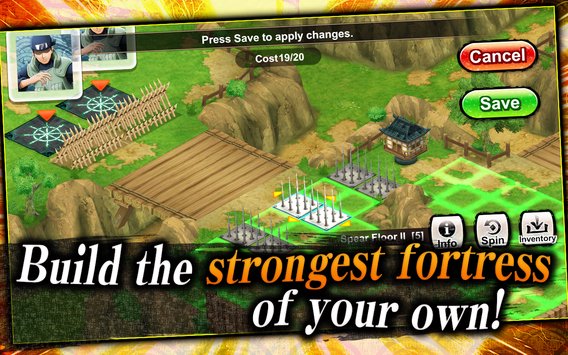 The game also has a Guild feature where guild members can come together to tackle difficult Missions.
The character development in the game is similar to the one in One Piece Thousand Storm. Players will need to gacha for Skill or Scene cards and equip them on your characters to increase their stats. The characters themselves can be unlocked by playing through the main story campaign. You'll also be able to collect character shards to upgrade the Star level of your characters.
For now, I believe we are playing together in the same server with Japan thus all updates and rewards should enjoy the same generosity.
Publisher
Bandai Namco
Platform