Nintendo has finally launch Miitomo, a new mobile-social media app where players can interact with people all over the world with their Mii avatars. The game is available for Android and iOS users. Although the app is currently limited to the Japan stores only, the game does support multiple languages such as Italian, Spanish, German, French, English, Japanese and many more.
Miitomo is a free-to-start social experience that lets you spark conversations with your friends in a whole new way and uses Nintendo's Mii characters, which first debuted with the launch of Wii Sports in 2006. More than 200 million Mii characters currently exist across Nintendo systems worldwide. To get started, users can quickly create a Mii character, customizing its facial features, eyes, hair, as well as voice and personality. Users can also use the camera of their smartphone or tablet to snap a photo that will be translated into Mii form, or they can simply import their Mii from the Wii U or Nintendo 3DS systems using a QR Code.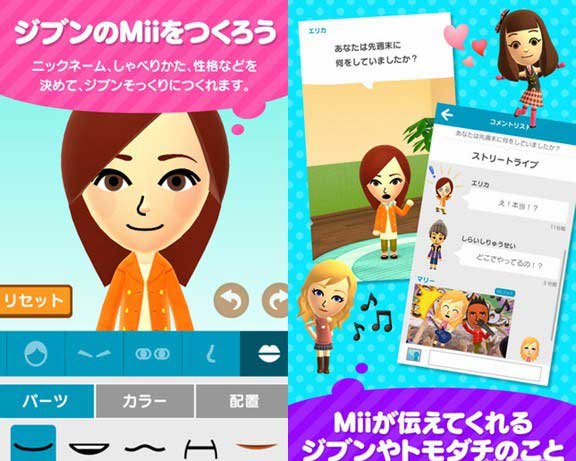 Once their Mii is ready to act as their social go-between, users can add friends in person, or through their existing Facebook or Twitter accounts. Once that step is complete, then it's time to answer some questions. Miitomo creates conversations and turns discussions into a form of play by prompting users to answer all kinds of questions. Did you know that your best friend's favourite food is pizza? Maybe, but did you know her favourite music genre is secretly polka? And that she believes in aliens? The answers get shared among friends, sparking interesting conversations – part of the fun is discovering surprise facts about your friends that you never knew before. When users hear how their friends responded to questions, they can give it a "heart" or comment through text or with a picture.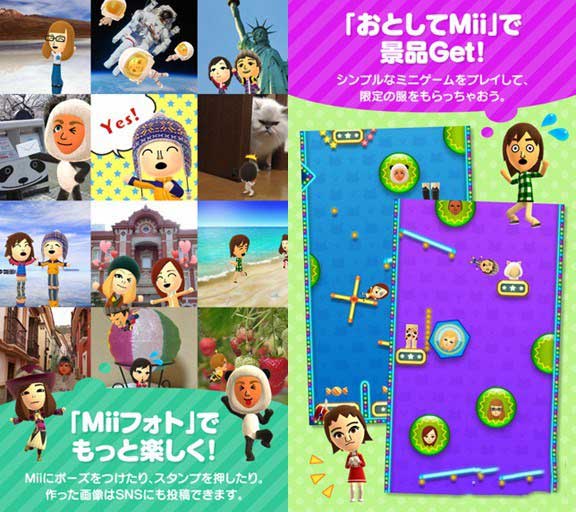 The game is great for people who are socially awkward or having trouble making friends outside. You can start making friends through the app and gain more confidence, improving your social life.  There are some mini games you can engage in the app itself, nothing fanciful as Miitomo's main function is still a social app.
Publisher
Nintendo
Platform