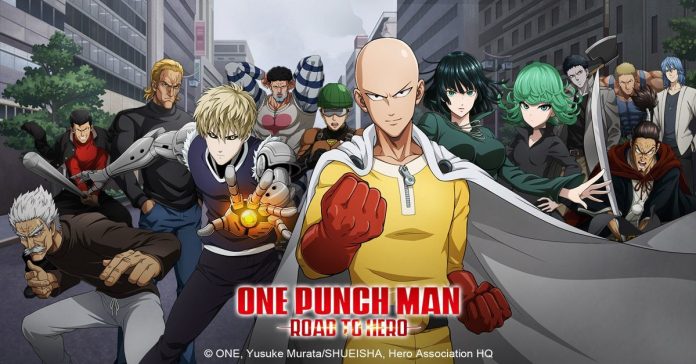 Oasis Games has announced the launch of their latest mobile game, One Punch Man : Road to Hero. Players from the West can now download the game from your local App or Play Store.
One-Punch Man: Road to Hero follows the plot of the original series and includes nearly every character, all voiced by the original anime actors and ready to accompany players in their journey to become a hero. Additional content from the second season wrapped is slated to come after launch.
Players will collect and train characters and experience the power of all the heroes from the series. As players progress throughout the game, they can join Saitama in knocking out opponents, meeting other heroes, spending time in the hot spring, shopping in the supermarket, and jumping into the many special events waiting to be triggered. While Saitama doesn't appear as a playable character, players can accumulate and exchange his mood value for his one punch and Combo Punches from the vending machine, allowing them to ask for Saitama's help when it is most needed.
PS: You can find the game in NA App Store or APKpure
Publisher
Oasis Games
Platform