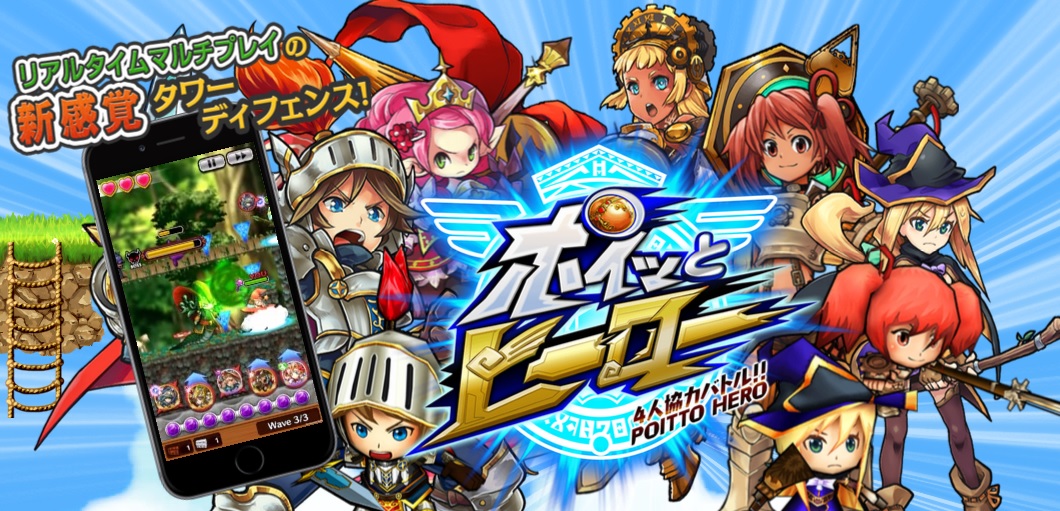 From the Publisher of the famous Cross Summoner, Pokelabo, and the legendary SEGA, comes a new Tower+Castle Defense type mobile game; Poitto Hero. The game supports 4 player CO-OP gameplay making it one of the most interesting Tower Defense mobile game that I've ever played. Read on to find out more.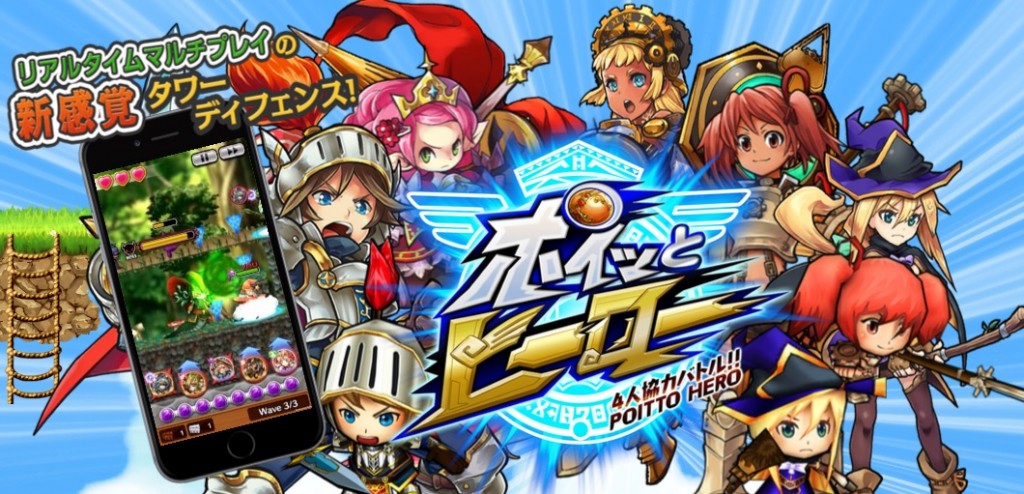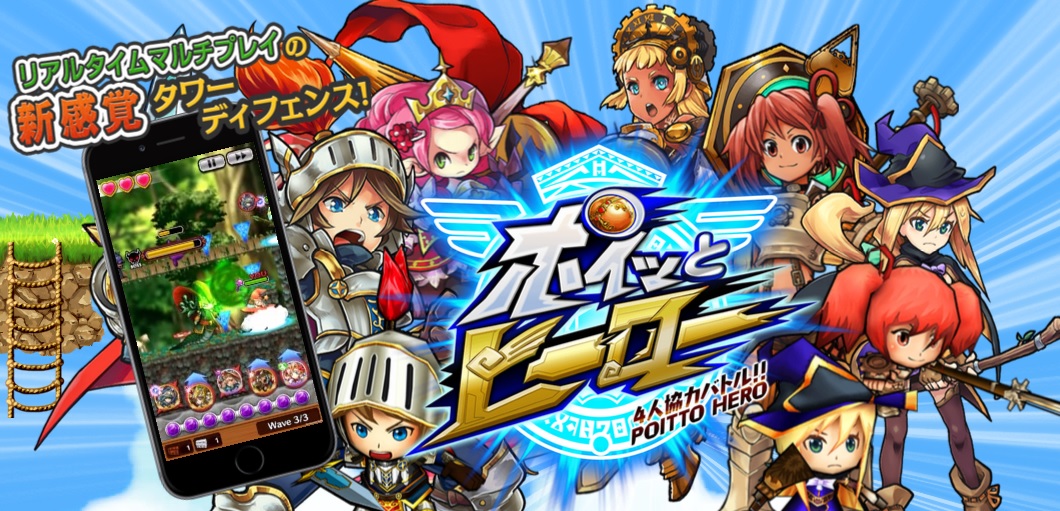 Here's another new unique Mobile game co-developed by Pokelabo and Sega, Poitto Hero. This is a 3D character based Tower Defense game. There are 5 main classes that players can set up, Tank, Swordsman, Archer, Mage and Healer. Players will need to strategically place them on the "Triangle" marked areas to prevent monsters from leaking. Players can also move the characters around to prevent leakage or stacking 2 heroes on the same spot to unleash its skill. Careful planning of the hero resource and placement of heroes is vital to win the stage
The main selling point for the game is definitely the 4 player co-op function. Players can party up with 3 other players to defeat big raid bosses and win valuable rewards. If 2 players were to place a character on a same spot, there will be a chance to cast a big finisher skill called "Poitto Skill".
The game is out now on both the Japanese Play and App store. If you decide to join me on this Poitto crusade, you can use my friend code to get 5 free gems and leave a message below and maybe we can arrange for a raid soon!
Friend code : 210,883,250
Publisher
Pokelabo, Inc.

Platform
Android Link
iOS Link
Language
Japanese