Nexon has announced the pre-registration event for their upcoming mobile game, Power Rangers: All Stars.
From Mighty Morphin to Super Megaforce, Players can now gather all the different versions of Power Rangers with Nexon's upcoming Power Ranger game, Power Rangers: All Stars.
Power Rangers: All Stars is a mobile RPG gathering all the different series of Power Rangers.
▶ Features
– Deploy your Rangers from the dynamic Command Center (just like on the show!)
– Pilot the mightiest Megazords to defeat evil
– Compose tactical teams for daily missions and interdimensional dungeon runs
– Battle other players in the Dimensional Arena's 5-vs-5 PvP
– Form alliances to complete dramatic, large-scale raids
– Earn exciting rewards!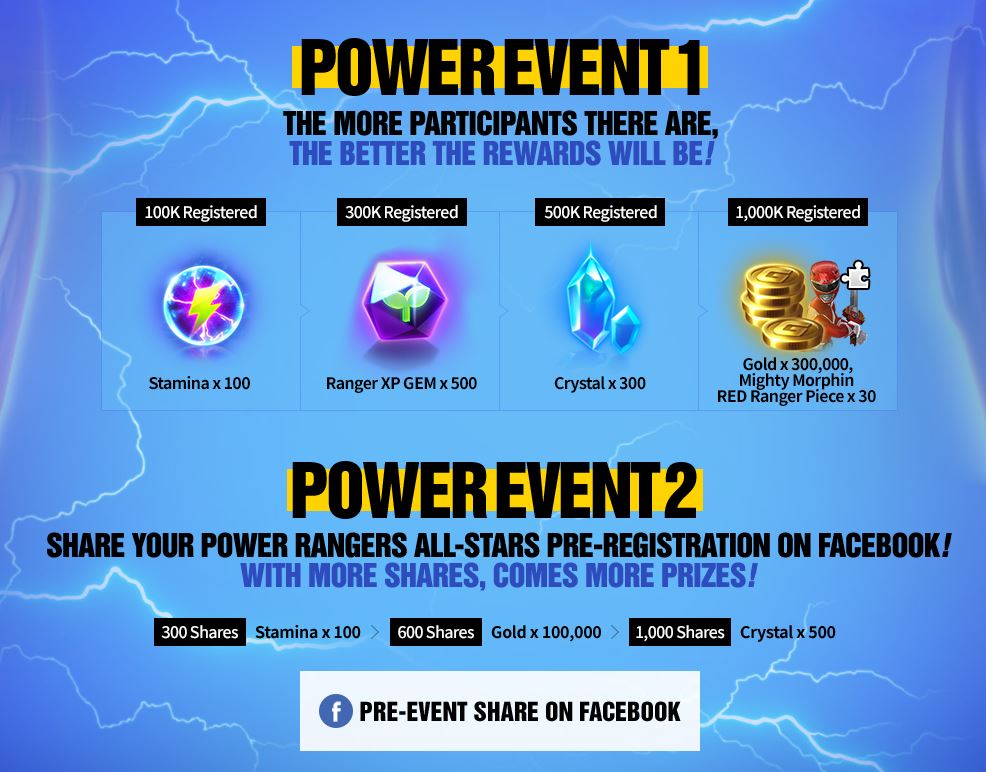 Pre-register now to unlock tons of goodies for when the game releases!