Prince of tennis fans, you're in luck! Konami has recently release the POT puzzle game on Android and iOS. The story in the game follows closely to the Manga where you start your career from middle school and up (U17 nationals).

The game plays similar to PAD or TOS where you have to connect at least 3 of the jewels to count as an attack (in this case, it's tennis balls). However, there's a little twist to it. Not only can you connect the 3 balls horizontally or vertically, the game accepts "L" shape connections too.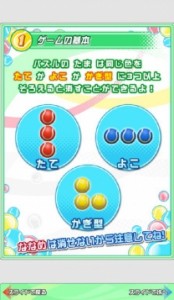 Special note: Although the game has launched, the pre-registration is still opened until 29th May 2014 22:59 (+8GMT). You'll get free 5 gems (1xgacha) from the pre-registration.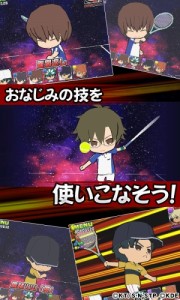 Short gameplay that i recorded… I'm not good at puzzle games 🙁
Want to play as Ryoma, Tezuka or Fuji? Download the app now!
Note: Game is out only on Japanese app/play store.