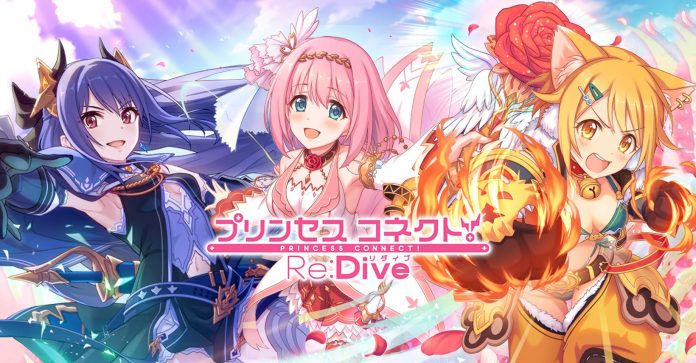 Crunchyroll Games together with Cygames have come together to launch Princess Connect! Re: Dive to anime fans worldwide, with pre-registration launching today.
Princess Connect! Re: Dive was released in Japan in 2018 and later released in Korean, Simplified Chinese, Traditional Chinese as well as Thai. At its peak, the game hit #1 in sales ranking in the Japanese App Store, and the other regions have followed with high sales ranking on the App Store.
Princess Connect! Re: Dive is now open for fans to pre-register for Jewels and will be available on both iOS and Android. Pre-register directly in your Google Play store here or App Store here.
All pre-registered players will receive 1,000 jewels as an in-game gift to celebrate the release of the game. Additional jewels will be added depending on how many players pre-register.

10,000 pre-registrations -> 150 Jewels

30,000 pre-registrations -> 300 Jewels

50,000 pre-registrations -> 450 Jewels

100,000 pre-registrations -> 750 Jewels

150,000 pre-registrations -> 1,050 Jewels

200,000 pre-registrations -> 1,500 Jewels