Emerald City Games had recently soft launch their upcoming mobile game, Lionheart: Dark Moon. The can currently be found in the App and Play Stores of Philippines.
Lionheart: Dark Moon is a Monster Breeding, turn-based RPG. Build your powerful army of heroes from a wide variety of amazing characters and beasts! Fight through strategic and story-driven battles as you collect pets, gems and potions to defeat the Shard of Whispers and drive away the Darkness!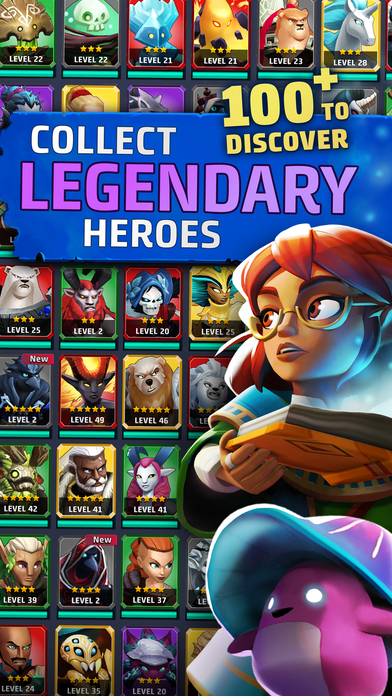 Graphically, the game has this Western, Cartoony art-style. The game actually looks beautiful but may run slow on older devices. As for the character design, I still think that the Koreans are doing a better job.
Features:
OVER 100 AWESOME HEROES TO COLLECT
Beautifully animated 3D heroes fill this gorgeous world. Collect Rose Elf archers, Human mages, Centaur Warriors, Bears, Bugs, Birds and many more awesome and varied races!
ENGAGING AND FUN BATTLE SYSTEM
Unleash friendship combos and charge-up skills. Freeze enemies, wrap them in vines or light them on fire! Fight up to 4 vs 4 heroes in thrilling turn-based battles!
POWER UP WITH PETS, SKILLS AND POTIONS
Find rare and legendary pets which assist your heroes in battle. Collect gems to unlock new and powerful skills. Gather Hero Tokens to rank up your level up and become stronger!
BATTLE THE WORLD IN THE ARENA
Fight through weekly tournaments to take on your friends and rivals as you aim for the top spot in the world! Weekly prizes based on your rank!
AND MUCH MORE!
Complete daily quests, build your collection and dive into the epic backstory of
LIONHEART: DARK MOON.
Publisher
Emerald City Games
Platform